Thursday, 9. January 2020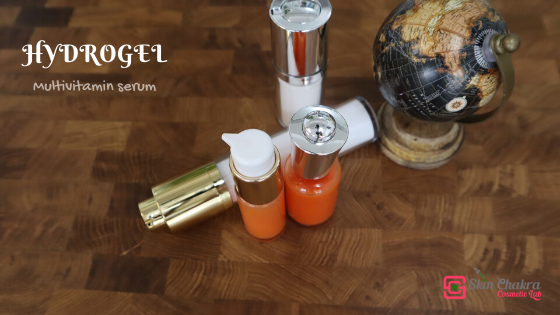 Don't ask me why I made this hydrogel serum. I honestly can not remember (and I haven't made any notice about my inspiration in my lab diary) but I'm using this serum since about three months and I find it ah-mazing.
I made the first version of the serum much more complicated but since "more-is-less" is the trend for the coming years (besides skin fasting), I simplified it. It is still not a real KISS formulation but hay it works and it's a blessing to the skin even at this cold and dry weather. Following the trend of "skin fasting", or just because I'm lazy, I use this product both as a serum and as a day moisturizer.
In my original formulation I have geranium and ginger essential oils in addition to the ylang-ylang oil here and I had aloe and 3 layers of hyaluron but I though if you're new to ecogel, your first formulations must be simple and effective.
Anyway I'm following a hot-cold procedure. This means I disperse the ecogel in hot (70-80 oC) water but then don't heat any further during the hydration (45-60 minutes). I made two serums with exactly the same formulation but two different instruments:
an overhead stirrer and
a dynamix (the artisanal way)
and the outcome is very similar for both procedures (watch the video)
If you're new to ecogel (and even if you are not) please go back to this blog post and these videos first before you proceed with this tutorial.
Formulation:
| | |
| --- | --- |
| Phase A | |
| Distilled water | to 100,0% |
| Ecogel | 2,0% |
| Phase B | |
| Vegeluron | 5,0% |
| Renoumer | 3,0% |
| Skin prebiotic | 3,0% |
| Panthenol | 1,0% |
| Na PCA | 2,0% |
| Natural chelator PA-3 | 0,1% |
| Phase C | |
| Bakuchiol | 1,0% |
| Liq vit C | 1,0% |
| Tocopherol | 0,5% |
| Pro vit D | 0,1% |
| Paprika CO2 extract | 0,1% |
| Ylang-ylang oil | 0,4% |
| Phase D | |
| Lactic acid 80% | to adjust the pH |
| Natural preservative 1388 eco | 3,0% |
| Versatile preservative | 0,5% |
Procedure:
1- Heat the water between 70-80 oC.
2- Disperse the ecogel in water either by using an overhead stirrer or an artisanal mixer such as kai blendia or dynamix
3- Let the gel to hydrate in the water phase for 45-60 minutes. You can heat this phase if you want. I didn't heat (hence the hot-cold process). The overhead stirrer is the easier way and you don't need to do anything during this time. With the artisanal way you need to stir every now and then during this time. I tried to use a magnetic stirrer but the viscosity it too high for that.
4- Meanwhile blend phase B and C in separate beakers. It takes a while for the skin prebiotic to dissolve in the liquids of phase B but even without a magnetic stirrer you'll get a uniform gel after a while.
5- After one hour add phase B to phase A and blend completely. Phase A should be at room temperature now. If you follow a hot-hot process you need to stop heating and cooling down while stirring before you add phase B.
6- After hydrophilic actives are incorporated, add the lipophilic actives (phase C) and blend completely. I gave a few bursts of dynamix at this stage.
7- Prepare a 10% dilution in distilled water and measure the pH before adding the preservatives. In our case the pH was something around 5,25 and that's suitable for adding the preservatives.
8- Add the preservatives. Prepare another 10% dilution and measure the pH again. In our case it was 5,8 which is too high for the serum and the preservative system
9- I've added a few drops of lactic acid 80% (to be exact two drops for a 100 gr batch) and then made another 10% dilution and remeasured the pH. It was 5,35 and that's exactly in the range for this system.
10- After adjusting the pH take your stability and micro kit samples and and fill the rest in suitable containers.
Watch this video for the full tutorial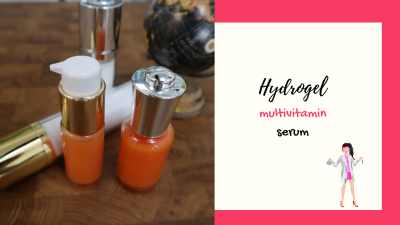 Watch this video to learn how to work with micro kit.
BeHappy and have fun
Comments
Display comments as (
Linear
| Threaded)
The author does not allow comments to this entry