Thursday, 8. April 2021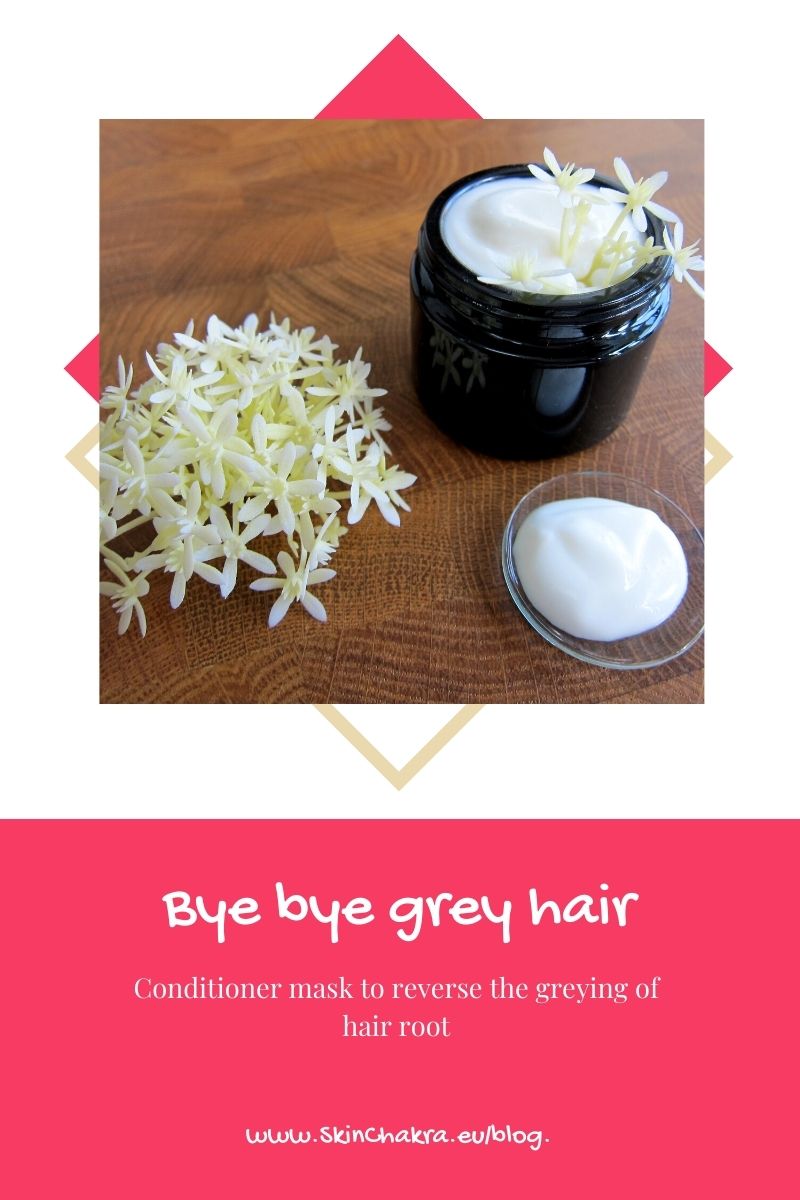 We have been testing "greyverse", a peptide blend that reverses the greying of hair for about two years now.
Last year at this time we published this blog post and video tutorial for a toner with greyverse that you can easily apply as a leave on product to the hair/scalp and have collected your feedbacks and opinions.
What is greyverse:
Greyverse is a biomimetic peptide blend that is designed to reactivate the melanin production. All of us, some sooner and some later are predisposed to have grey colour as the melanocytes age and reduce their activity. This cause the greying of hair which some individuals find very attractive and some other try to reverse or stop by any means.
Like all other peptides this is a synthetic ingredient. Peptides are small proteins and are originally "natural" molecules but up to this minute, all peptides used in the cosmetic industry are synthetically produced. You can not find one gram of a "natural" peptide commercially available in the whole universe.
Unlike hair-dye, greyverse doesn't change the colour of the hair and the effect is not immediate. It just reactivated the melanocytes and boosts melanin production which means it needs time for the effects to be visible. Depending on the hair growth cycle it will take about 10 days to over two weeks for the first results to appear. Greyverse with not stop the process of greying hair which is a biological process. It only slows it down (as a preventive process) or reduces the number and density of grey hair. The effect is not comparable with a hair dye.
Greyverse will not completely reactivate the melanocytes. This means, its effect is not permanent if you do not frequently use it. It is not a once-and-for-ever action. You need to use it frequently if you want the effect to last long.
The function and performance varies from individual to individual and basically it works better with dark hair. Some of our customers have even prepared product for men's grooming (application for both hair as well as for beard and moustache).
Since hair toner is not a "thing" for everybody and you have asked us to incorporate greyverse in other formulations we are now sharing a KISS conditioner which is not even a real conditioner because there are no cationic surfactants here. You can use the product as a conditioner but you need to apply it over the scalp and hair root. You may just need to leave it over the scalp for a few seconds longer than you do with a conventional conditioner (that works I promise you) or you may want to use this product as a mask and leave it rest for a longer perieod (about 20 minutes) over the scalp. I assume that the chances to frequently using a conditioner are much higher than using a mask.
Now that you know the most important details about greyverse and how it works let's jump to the KISS formulation.
I am using Versatile TBG in this formulation and since I know that it reduces the pH of the product I have added some arginin at the beginning to the water phase to increase the pH. If you are using other preservatives you may need to proceed with less arginin or without any arginin. In any case make your first batch as small as possible to be able to figute out how to proceed for bigger batches.
We have lost our footage of adding the tocopherol. You do not see it in the video but we have added 0,5% to the formulation.
Formulation:
| | |
| --- | --- |
| Phase A | |
| Distilled or deionized water | to 100,0% |
| Natural chelator PA-3 | 0,1% |
| Na-PCA | 2,5% |
| L-Arginin | 0,25% |
| Phase B | |
| Solagum AX | 0,4% |
| Phase C | |
| Polyaquol 2W | 5,0% |
| Shea butter | 5,0% |
| Brassica alcohol | 3,0% |
| Lexfeel natural | 2,0% |
| PCA-glyceryl oleate | 2,0% |
| Moringa oil | 5,0% |
| Tocopherol | 0,5% |
| Phase D | |
| Natural betaine | 1,0% |
| Greyverse | 1,0% |
| D-Panthenol | 1,0% |
| Phase E | |
| Ylang-ylang oil | 0,5% |
| Petitgrain oil | 0,5% |
| Versatile TBG | 1,0% |
| Lactic acid | to adjust the pH |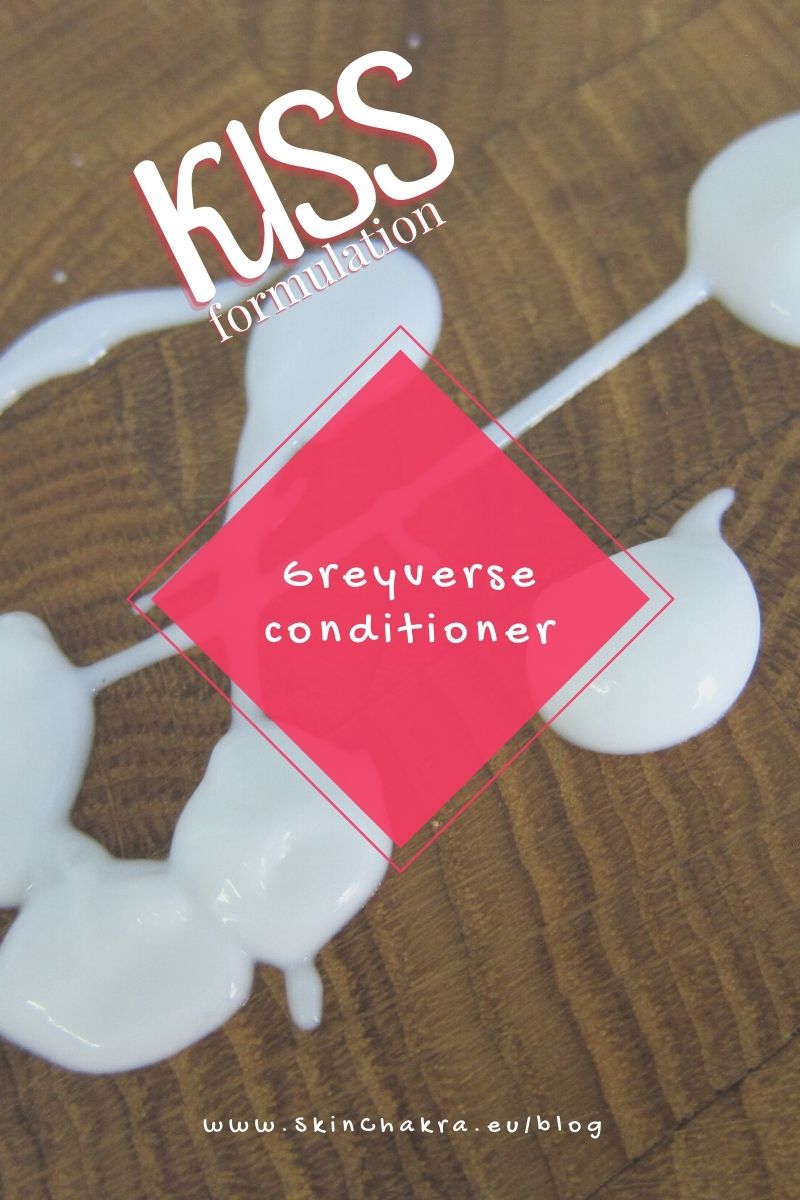 Procedure:
1- Blend all ingredients of phase A at room temperature in a heat proof beaker
2- Disperse and hydrate the gum at room temperature
3- Blend the oil phase in a heat proof beaker. Since our lab is cold, the moringa oil is semi solid. You see Swetti stirring it before adding it to the other ingredients
4- Heat oil and water phase in a water bath between 78-83 oC.
5- When all of the oil phase is uniform remove from the bath and homogenize the oil in the water phase
6- Start cooling down while stirring
7- At a temperature lower than 50 oC add phase D which is a paste. Then add the essential oils.
8- Prepare a 10% dilution in distilled water and measure the pH before adding the preservative. In our case it was 7,59 and that was perfectly in range
9- Add the preservative. prepare another 10% dilution and remeasure the pH. In our case it was 5,94 which is slightly higher than the range (5,2-5,5)
10- Add lactic acid to reduce the pH. Make another 10% dilution and remeasure the pH. In our case it was 5,28 which is in range
11- Take your micro kit and stability samples and fill the rest in a suitable container
Watch the video here
Stay safe and creative
Comments
Display comments as (
Linear
| Threaded)
The author does not allow comments to this entry