Welcome to SkinChakra®
Your first reference for cosmetic specialty ingredients and know-how of natural and organic cosmetics


About us
After being active in cosmetic formulation and product design for about 20 years, we realized a great need for specialty cosmetic ingredients in retail as we gradually moved from conventional to organic and natural cosmetics. It was almost impossible (even in Germany) to get access to reliable sources for ingredients used in organic cosmetics (except a few common oils and butters) unless one directly orders the ingredients by suppliers (with a min. oder quantity varying between 15-200 kg). As you can imagine it is out of question for students of the skin care formulation, small manufacturers, small formulation laboratories, DIY crafters and artisanal manufacturers of organic skincare to purchase and stock such quantities of raw material. This is how SkinChakra online shop was borned. With the aim of delivering high quality ingredients as well as know-how and information to a huge group of interested students, artisanal manufacturers and DIY crafters.
In July 2012 we started our online shop delivering only and only in Germany at first. In about 5 years and with the huge support of our customers, we're now delivering cosmetic ingredients in more than 45 countries in the world.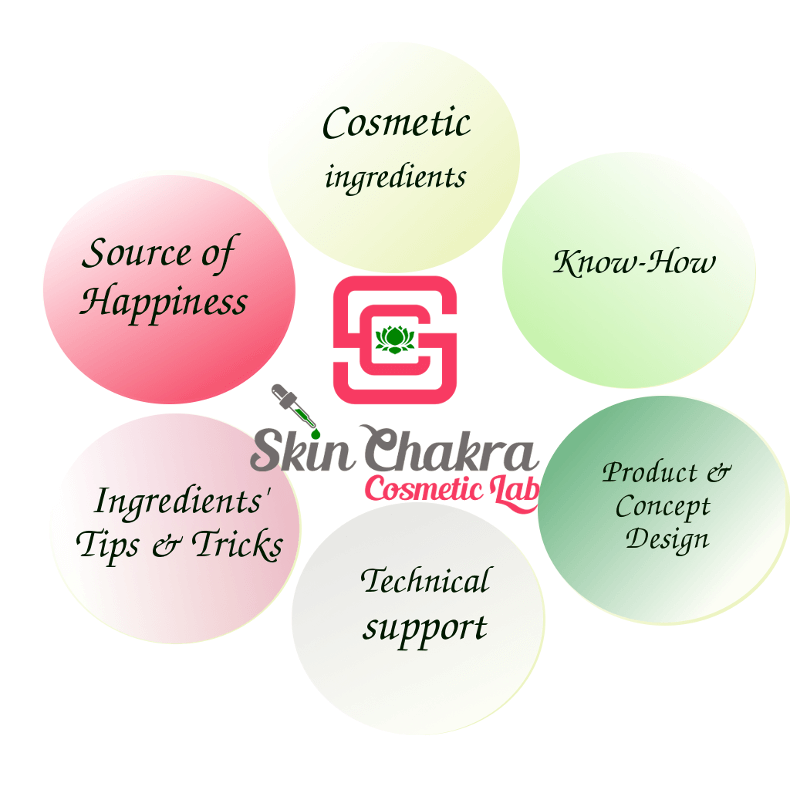 Here we are with a small but efficient team, not only supplying our customers with the most innovative ingredients in organic and natural cosmetics, but helping them in their formulations as well as product development and design. Each month, we provide hundreds of students and formulators with natural preservatives, innovative emulsifiers, plant extracts, oils, butters and active ingredients, publish sample formulation and answer to their technical questions via our communication channels and social media. We are proud to have repeating customers around the whole world from New Zealand and Australia to Canada, building a long-term relationship with our customers and becoming involved in their product designs and upcoming projects.


Our customers:

Our Team

Dr. rer. nat. Elham Eghbali
Chief Saponifying Officer and CEO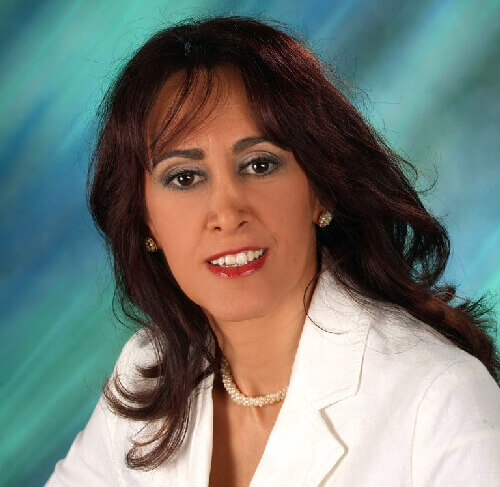 Elham is a passionate cosmetic chemist with about 20 years experience in cosmetic formulation and concept development. She has been working with and consulting manufacturers of finished products as well as cosmetics raw material providing them with concept and formulations.

At SkinChakra, she develops concept, formulations and test methods mainly for organic and natural cosmetics and provides artisan manufacturers with know-how, concept, test methods and A-Z of natural cosmetic business as well as cosmetic specialty ingredients in small scale.

She is an associate tutor by Formula Botanica, the world class accredited and biggest online school for organic cosmetic business and she is the co-founder of Green Alchemy where she offers formulation and business development consulting to indie organic cosmetic business.

---
Swetlana Dodonow
Product designer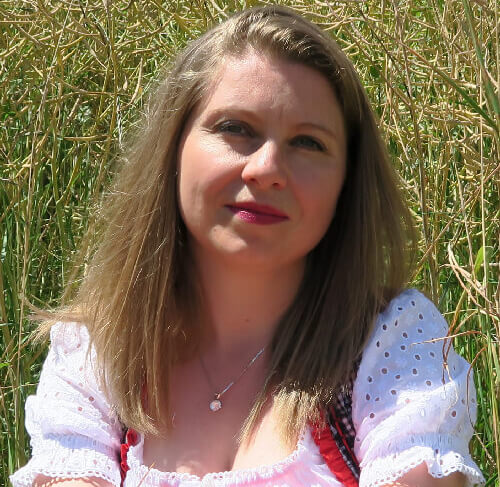 A cosmetic therapist and foot care specialist with passion for cosmetic formulation.
Swetlana has been accompanying SkinChakra from the very first day and is the Jack-for-all-trades at SkinChakra.
She is the shy person behind every single daily affair from organizing orders, making tests and preparing formulations.





Contact us

Imprint
Office hours:
Mo - Fr 9:00 - 18:00
You can order 24 hours a day and 7 days a week

How to reach us:
Ganzheitliches Institut für Gesundheit und Ästhetik (GIGA) UG (haftungsbeschränkt)
Chief Saponifying Officer:
Dr. Elham Eghbali
Jahnstraße 35
92637 Weiden
Fon:
Fax:
Mail:

VAT-Id:
Amtsgericht

Web-Development:


Liability for Content
While the contents of our pages have been created with utmost care and due diligence, we cannot assume liability for the completeness and timeliness of the contents. Pursuant to § 7, Paragraph 1 of the German Broadcast Media Act (TMG), and in accordance with general law, as service provider we are responsible for our own content on this web page. However, according to §§ 8 to 10 TMG we, as service provider, are neither obliged to monitor transmitted or stored external information, nor to research circumstances that suggest an illegal activity. Obligations to remove or block the use of information remain, in accordance with legal regulations, unaffected. Any liability in this respect can be assumed only from the moment that knowledge of the specific breach of law is obtained. In the event that the corresponding violations become known, we shall remove these contents immediately.

Liability for Links
Our offer contains links to external websites operated by third parties, on whose contents we have no influence. Therefore, we cannot assume liability for these contents. Instead, it is the relevant supplier or operator of the linked web pages who is responsible for the content of these pages. The linked pages were inspected for possible legal infringements at the time the link was established. At the time of linking, no unlawful contents were detectable. Permanent monitoring of the content of the linked pages is infeasible without any specific indication of an infringement of rights. In the event that corresponding violations become known, we shall remove the corresponding links immediately.

Copyright
The contents and works on these websites, as prepared and displayed by its operator, are subject to German copyright law. Their duplication, processing, distribution, or any form of commercialization beyond the scope of the copyright law requires the written consent of the respective author or creator. Copies and downloads are allowed solely for private and non-commercial purposes. Insofar as this page's contents were not created by its operator, third-party copyrights will be respected and observed. Should you still have reason to believe that a copyright violation has occurred despite the precautionary measures taken, we kindly ask you to notify us. In the event that the corresponding violations become known, we shall remove this content immediately.

Data and Privacy Protection/Data Privacy
It is usually possible to use our web page without providing personal information. Collection of personal data (e.g. name, address, or email-address) will be optional where possible. Without your explicit consent, your data will not be passed on to third parties. Further particulars are governed by our General Terms and Conditions.
We would like to point out that the transfer of data via the internet (e.g. when communicating via e-mail) may involve security gaps. A complete protection of data against third-party access is impossible.
We explicitly prohibit the use of the contact data published within the framework of this imprint by third parties for sending non-requested advertising material and information. The operator of the pages reserve the right to take legal action in the case of transmission of non-solicited advertising material (e. g. spam mail).

Data Privacy Protection When Using Facebook Plug-Ins (Like-Button)
Our pages integrate plug-ins of the social network Facebook, 1601 South California Avenue, Palo Alto, CA 94304, USA. You can recognize them either by the Facebook logo or the "Like" button ("Gefällt mir") on our page. For an overview of Facebook plug-ins, please follow this link:
http://developers.facebook.com/docs/plugins/

When you visit our pages, the plug-in will create a direct connection between your browser and the Facebook server. Thus, Facebook will receive the information about you visiting our page by your IP address. You can link our pages' contents with your Facebook profile should you use the "Like" button while being logged in to your Facebook account. This way, Facebook can allocate the visit to your Facebook account. We wish to point out that we, as operator of the page, will not be given any information about the content of the data transmitted, nor about Facebook's usage of them.

For further information, please see Facebook's data privacy statement:
http://de-de.facebook.com/policy.php
If you do not wish Facebook to allocate your visit of our web pages to your Facebook account, please log out of your Facebook account prior to your visit.

Important note:
To § 28 Federal Data Protection Law the use or conveyance of all data is contradicted for advertising purposes or for the market and opinion research.