Tuesday, 22. March 2016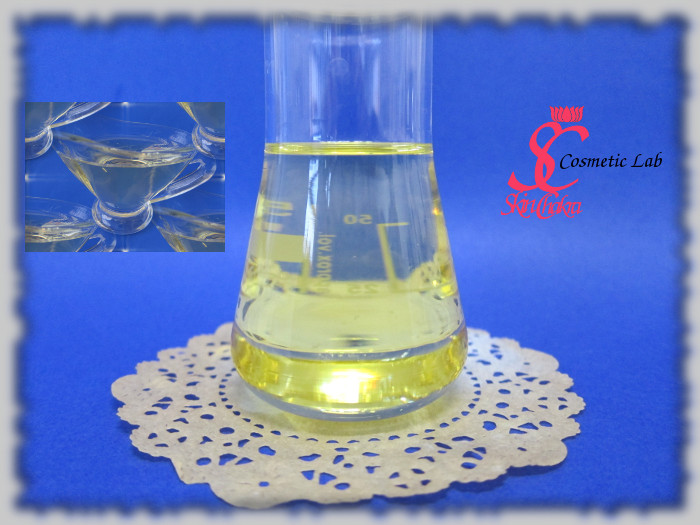 Wendy from the Glow Skincare has recently asked me why perilla seed oil is one of my favourite skin care oils.
Here I'm just going to name a few reasons and leave the rest for you to test this amazing oil and decide for yourself.
Perilla seed oil is derived from te seeds of perilla ocymoides, a plant better known in Asia than any other parts of the world. It is known as well under other names such as Chinese melisse and wild sesame.
Perilla belongs to the same family as mint: Labiatae . The plant has large leaves. Leaves are used in Asian cuisine, specially in Korea, Japan, China and thailand. Some sorts have purple leaves with such an intensive colour that the plant is ironically known as "beefsteak" plant.
Perilla is now being cultivated in the USA, China, Japan, Korea, Vietnam, India and (apparently) Iran.
An essential oil is distilled from the leaves which is applied in perfumery as well as in aromatherapy in food and in dental products.
Perilla is a well known plant in the TCM and is basically used against cough and to improve respiratory problems.
Its folklore application is rather broad and includes:
comforting morning sickness (stems)
insecticide (crushed leaves)
antiasthmatic
antibacterial
antiseptic
antitussive
expectorant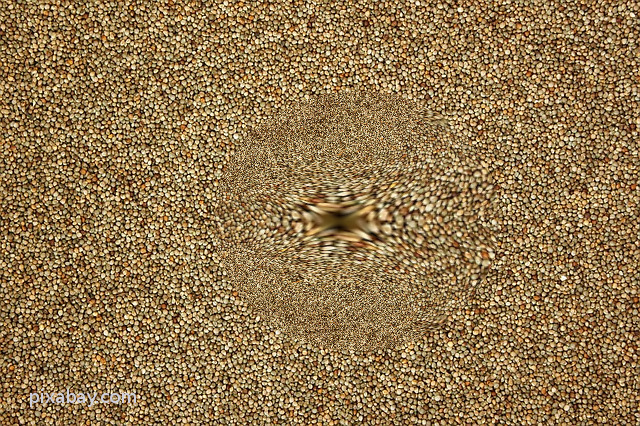 The oil is cold extracted from the seeds of the plant which contain some 35-45% oil.
The oil contains 91.2-93.9% triacylglycerides, sterol esters and sterols, 3.9-5.8% glycolipids and 2-3% phospholipids.
Perilla oil has high contents of tocopherol (over 6000 ppm) but most of it is as gamma-tocopherol. The most phisiologically active form, which is the alpha-tocopherol (570 ppm) has still a higher concentration compared to many other plant oils such as argan oil (370 ppm).
| | |
| --- | --- |
| Tocopherol | (ppm) |
| alpha-tocopherol | 570 |
| beta-tocopherol | 370 |
| Gamma-tocopherol | 5380 |
| delta.tocopherol | 400 |
The main component of the oil is the omega-3 fatty acid: alpha-linolenic acid (ca. 60%) and that's what makes this oil such a precious culinary, pharmaceutical and skin care oil.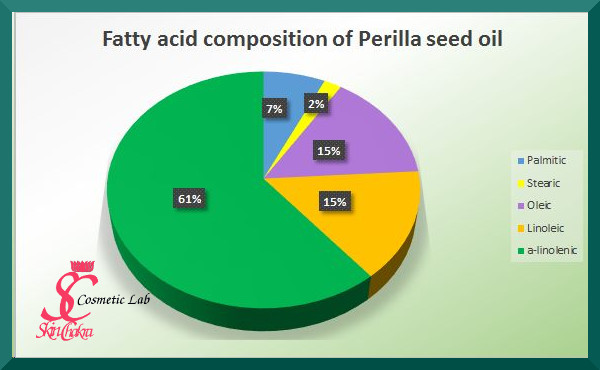 With this high content of unsaturated fatty acids, it's no wonder that the iodine number of the oil is so high: (Iodine number: 185-208). Surprisingly however (and probably because of the high tocopherol content), the oil has a long shelf life. Kept in closed containers in a dark and cold space, it remains intact for up to 2 years.
Perilla seed oil has a yellowish ccolour which does not show up much in emulsions and finished products. When it comes to scent, well, its scent is not very promising. It is a kind of nutty, green note which is excellent for salad but not very amiable in skin care. This scent could however be very easily masked with an essential oil. Even in my emulsions with some 20% perilla oil, the inherent scent of the oil is not overpowering.
| | |
| --- | --- |
| Sterol content of perilla seed oil | % |
| Campesterol | 9-10% |
| Stigmasterol | 3-10% |
| beta-Sistosterol | 54-72% |
| d5- Avenasterol | 5-32% |
Applications:
Besides the culinary applications of perilla seed oil for cold meals and salads it is applied as a dietary supplement to reduce LDL and increase HDL cholesterol.
It has shown positive effect as a complimentary treatment in diabetes type II patients. It is effective against hay fever and allergies as well as in lipid metabolism and as a prophylactic measure against osteoporosis.
Since it is a drying oil, perilla oil is applied in paints and varnishes as well as in production of bio-fuel.
Non of the above are apparently our business (except the application of perilla oil as a culinary oil, it's my favourite salad oil).
Its application in skin care is however our business and here I can wirte volumes about it.
The oil has an amazing non-fatty skin feel with a very rapid absorption. This makes it an excellent skin care for every type of skin, specially for greasy skin and for men's toiletries.
Perilla oil is effective in acne-treatment as well as in atopic dermatitis. What else are you waiting for?
Here are a few suggestions for you:
Massage oil blend

Bath and shower oil as well as facial cleansing oil

men's toiletries: shaving preparations, after shave and beard care products

lip balms

cleansing preparations

baby products

preparations to comfort sensitive skin, skin suffering under dermatitis
Hope you'll enjoy your experiments with this amazing oil.
Feel free to send me your comments and photos. I really enjoy your participation in our Facebook discussions.
Be Happy and have fun
References and further readings:
PRICE, Len; PRICE, Shirley; SMITH, Ian. Carrier Oils for Aromatherapy & Massage. Riverhead Publishing, 1999.
KRIST, Sabine; BUCHBAUER, Gerhard; KLAUSBERGER, Carina. Lexikon der pflanzlichen Fette und Öle. Springer-Verlag, 2009.
Comments
Display comments as (
Linear
| Threaded)
The author does not allow comments to this entry