Thursday, 24. March 2016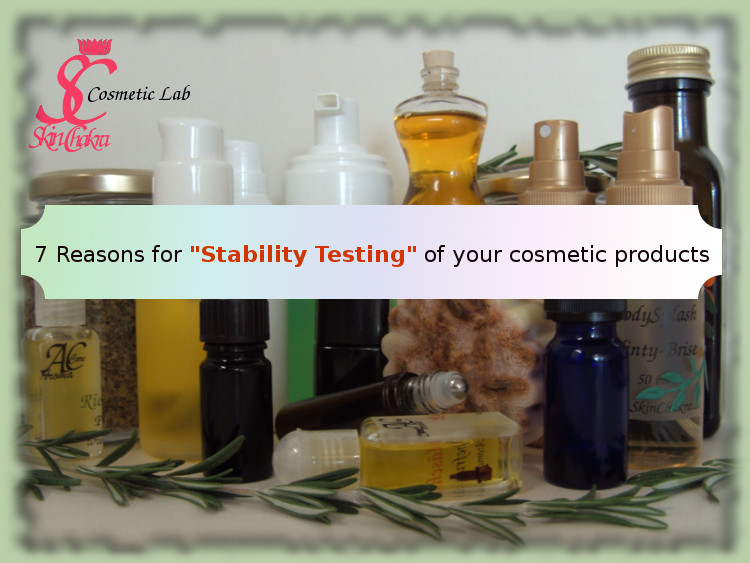 Among all steps in cosmetic design, product development and production the "stability testing" is among the most important and time consuming and yet the most ignored steps.
Most of you are probably too young to remember this but about 30 years ago, it was quite enough to have a "natural" soap or balm to be a successful entrepreneur. Nobody even expected "natural" products to be pretty, appealing, luxurious and to have a good scent or a nice packaging. Some pharmacists and herbalists sold the most aweful products with a disgusting colour, texture and a more disgusting scent with huge success just because they were "natural".
Those times are "passee" and with the increasing number of products on the market, as well as the increasing awareness of the consumer, your product must have much more to offer than just be "natural". The competition becomes even tougher with the "big boys" becoming more and more interested in "natural" products and purchasing small and medium sized companies producing natural cosmetics.
Your product must not only be "natural", (well this is the minimum requirement), it should smell good (at least not disgusting), have a nice texture, a pretty and applicable packaging, a luxurious skin feel and a reasonable shelf-life.
The majority of the "artisan" manufacturers of soaps and cosmetics I know are selling online and do not have any "physical" shop, meaning they ship their products all around the world without even knowing whether the product would remain stable till end of the shipment and till the customer opens the packaging.
"How long is the shelf-life" of my product?
How long would the shelf-life of my oil expanded if I add vitamin E or Rosemary extract to my oil blend?
How long would my emulsion stay stable if I add 0.5% xanthan gum to my emulsion?
How long would my tonic remain usable if I add XY preservative to it?
My tonic with XY extract had a nice red colour at the beginning but now after one week it is a disgusting pale blue
Are just a few examples of the questions I'm confronted with everyday.
To answer these questions and many similar ones, you need to test your products very thoroughly and toughly for "stability" and you have to plan "enough time" for the testing in your business plan.
Remember:
It is not enough to have an awesome product, the product should remain stable and be applicable as long as ....
as long as? The "shelf-life" you are going to determine for the product.
If you are a hobbyist and DIY crafter making your own soap and cosmetic products, preparing 20-30 gr samples there is obviously no need for stability testing (except for the microbiological stability of the product). In the worst case you can discard a phase separated emulsion without much pain but it is another story when you sell your products, no matter how often, how much, how many and no matter how simple or complicated your product is. It can be a complicated foundation with tens of ingredients and lots of pigments or a soap made with only and only olive oil. As soon as you sell even one piece of soap or one tube of lip balm, you have a certain responsibility towards your customer (and your own business) and that demands that you test your products for many reasons.
To make a long story short, I've named the most important reasons why you shall run stability testing (and plan them in your business and product development plan) into this compact list:
1- Aviod any disappointment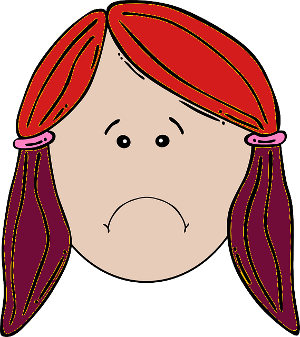 Obviously you don't want to ship an emulsion, a balm or any other product from one end of the world to the other end just to "negatively" surprise your customer with a separated emulsion, grainly balm, broken bottle or any other damage to the product or packaging.
This would be a huge scratch to your fame and we're not even speaking about negative publicity or all the refunds that you have to pay to compensate the customer for her costs. How are the chances that she would order a second time?
2- Determine the shipment condition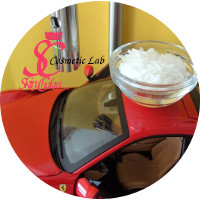 In the global business of today, you can hardly determine the transport conditions of your product, specially if you're shipping internationally.
You can however predict whether your product would withstand the transport under certain conditions and to avoid conditions which your product could not withstand.
As an example assume you have an awesome balm and everybody around the world is crazy to order that balm. You can either specify that you wouldn't ship that balm during hot summer (because you know your balm would melt), ask the customer to pay an extra charge for shipping the product in a "cool box" or select a kind od packaging that allows the product to melt (without running out of the jar and making a mess) and then be re-solidified by outting for a few hours in the fridge after the customer has recieved the product.
3- Determine the storage condition of the product
By running stability testing, you would be able to provide your customer with appropriate storage consitions and probable warnings. If you know that your balm would melt at 40 degrees celsius, then you have to mention that on your packaging (and guess what? your customer will probably leave the balm in the glove compartment on the car and leave the car in an open parking space in summer. Well, in that case, at least you've warned her and should not refund her).
4- Provide the customer with suitable application methods
By running stability tests, you become fully aware of the behaviour of your product under different conditions and can provide your customer with suitable application methods.
Shall your consumer shake the bottle before applying the product?
Shall she avoid dipping her wet finger into the cream jar?
Shall she rub the product between her palms and then apply it over her skin?
Shall she apply the cleansing oil to the moisted skin or to dry skin?
are just a few examples.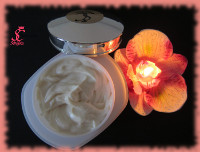 5- Determine the most suitable and applicable packaging
Your packaging should not only be pretty and cute, it's main purpose is to protect the product (and the consumer) from contamination and possible damage and to allow the consumer an easy, clean and wasteless application of the product without any mess.
Can your packaging fulfill this requirements? Would your beautiful aluminium balm jar rust in the bathroom?
Shall you rathe rpack your emulsion in a jar, a tube or a bottle?
Can your bottle protect the active ingredients against light?
These questions and similar questions could be answered by running appropriate stability tests.
6- Microbiological stability of the product?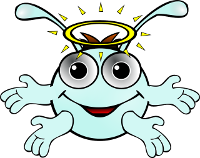 The worst nightmare for you as a manufacturer of cosmetic products is probably microbial contamination.
How to avoid contamination?
How to find a suitable packaging to protect the product?
How shall the customer use the product without contaminating it?
Does my preservative system remain stable and effective?
Can the active charcoal in the mask deactivate the preservative?
Are only a few important question that you can answer by running suitable stability tests.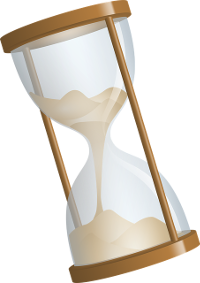 7- Determining the shelf-life of the product
This is the most frequently asked question by artisan manufacturers. In many parts of the world, you have to mention a shelf-life (best before) or period after opening on your cosmetic packaging.
It is obvious that the shelf-life of "natural" cosmetics is shorter than conventional cosmetics but how long is that shelf-life?
You can estimate an approximate shelf-life and hope that you've not over-estimated or under-estimated the shelf-life. In the former case, the product might become unstable as the customer is still using it (not mentioning the fact that customers usually keep cosmetics (and even food) much longer after the expiration date) and in the latter case the customer might discard all those precious ingredients while the product is still usable and intact.
It's only and only via running well designed and suitable tests that you can determine the shelf-life of your product.
These are the most important (but not the only) reasons to test your products for stability.
Are you interested and want to know more about stability testing? Join me for the "Certificate in Cosmetic Stability Testing" to find the answer to your questions and to know how to design a custom stability testing for each individual product.
Thanks for your visit.
Feel free to send me your comments and questions. I really enjoy your participation in our Facebook discussions.
Be Happy and have fun
Comments
Display comments as (
Linear
| Threaded)
The author does not allow comments to this entry