Sunday, 10. April 2016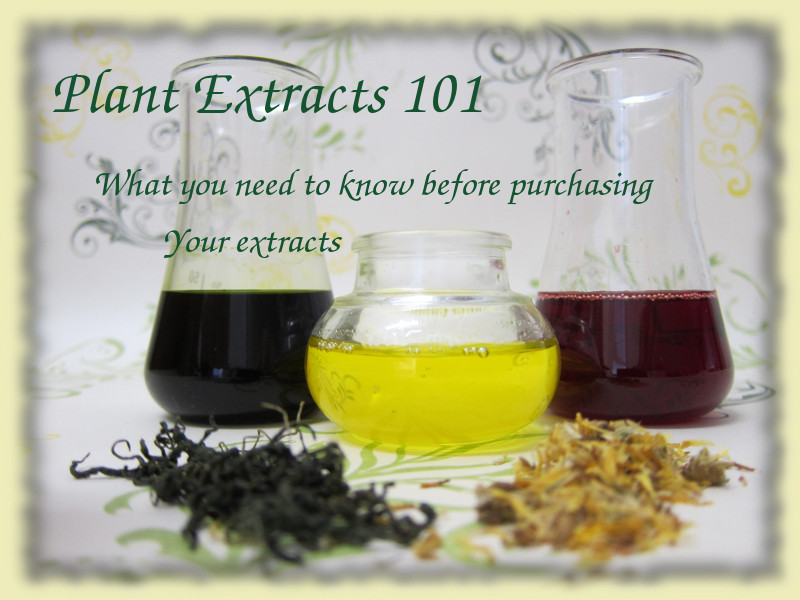 Hi guys,
I hope you've enjoyed reading the first part of plant extracts 101. In this post (ehich I hope to keep short) I want to discuss the different extract forms available to you as a skin care formulator.
Purchasing the wrong extract or receiving misleading information from the suppliers are among the most frequent obstacles and challenges for skin care formulators and formulation students. The last thing you want to happen to your formulation (even if you're working in small scale and with batch sizes around 50-500 gr) is adding lipophilic extract into an aqueous formulation or vice versa adding a hydrophilic extract to an oil based formulation.
So lets discuss about the most widespread and available extract forms. There are certainly some types of extracts missing here but I'm focusing on the extracts I've been working with and answering the questions I've been confrotend with. If you're working with a certain extract form that I've not covered in this post, don't hesitate to send me a message and I'll try to cover that in another post.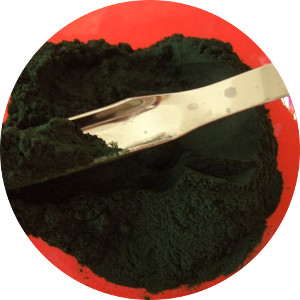 1- Powder extracts
This is the most frequent purchased form of extract by students and newcomers to cosmetic formulation.
The prices are attractive (regarding the fact that you're transporting to carrier), they take little place and they don't need any preservation.
Usually certain plant parts are being extracted by a solvent (that could be variable from acetone to water), the solvent is then being separated by a heating method (such as spray drying) or vaccum evaporation or by freeze drying.
What you need to know
I'm very often confronted with students asking how to apply the powdered extracts because they don't work the way the assume or they desire. One of the greates challenhes with plant extracts is their solubilities and the transparency/homogeneity of the resulted product.
It is hence very important to know about the original solvent and carrier of the extract and this is an information your supplier should provide you with.
Acetone and hexane have been common solvents/carriers for extraction for many decades. They are not very popular now and they are not allowed in natural and organic cosmetics at all but their extracts are still available because of the high yield, ease of evaporation and their low price. If your extract was originally extracted in acetone, hexane or even in ethanol, obviously you're going to have acetone soluble, hexane soluble and ethanol soluble extract. None of them dissolves readily and completely in water and you'll have a thick sediment which you have to filter out of your product with mush hassle and waste.
On the other hand, if the solvent was water or a blend of water/ethanol, then the powdered extract would not be oil soluble, the same story.
Before purchasing your extract, you shall have a clear plan where you are going to apply that extract. Check with your supplier whether the extract would be soluble in your desired matrix (water, alcohol or a carrier oil) at room temperature up to max. 40 degrees centigrade. If the answer is: soluble in water (or oil) at 70 oC, then it is not a suitable extract for you. You don't want to destroy all wonderful phytochemicals and active ingredients in the extract just because you have to heat it up for a complete dissolution.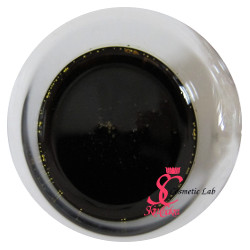 2- CO2 Extracts
These belong to the most confusing extracts at all.
The extraction technique is a unique method in them CO2 gas is compressed so that it becomes like a fluid (to be more exact, a super critical fluid or SCF).
Since the extraction is carried at very low temperatures, all heat sensitive ingredients are intact. Because of the nature of SCF however, the yield is pretty high.
The extracts stay somewhere between fixed oils and essential oils meaning that by this method one can extract both volatile material as well as fixed oils (triglycerides).
The ppprices are much higher compared to conventional extracts but regarding the low dosage, the high price is justified.
Applications are very versatile and vary from fargrance and flavours (having a natural coffee or cacao fragrance in your product) to anti-oxidants or dodorant. These are quite fascinating ingredients free of solvents or any other residues.
Since essential oils are extracted together with other active ingredients, CO2 extracts often contain some of the fragrance allergens listed on the IFRA listing. You have to declare this allergens in the EU and in most other parts of the world if their total concentration exceeds:
0.001% in leave-on products
0.01% in rinse-off products
Whenever ordering these extracts, ask your supplier for the possible list of allergens as well as all ingredients and additives.
Don't confine yourself to the fanciful names some suppliers use for their products.
You don't want to compromise the quality of your cosmetic products or the legislative requirements.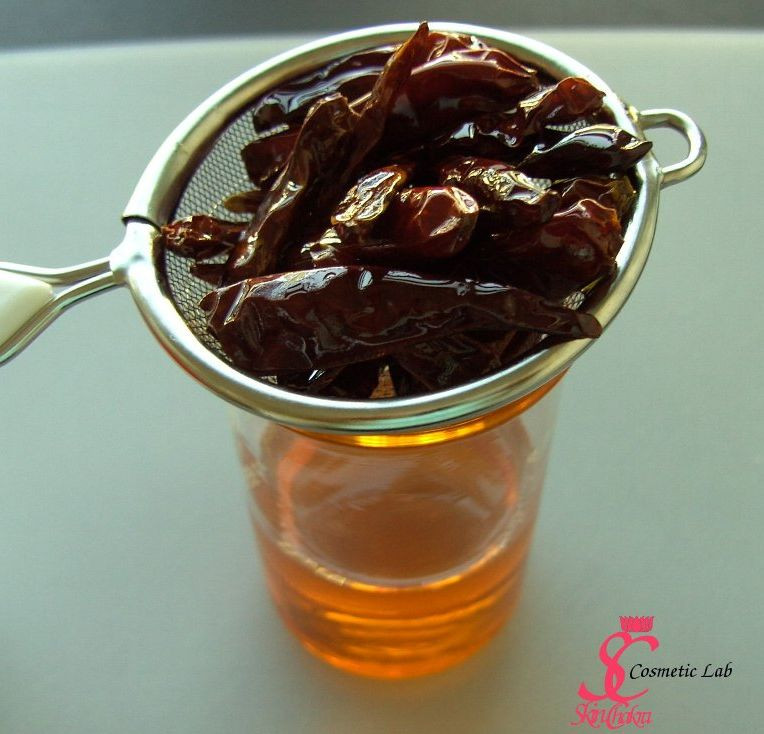 3- Lipophilic extracts
These extracts are, as the name reveals, oil soluble. It means fat soluble (lipophilic) ingredients and active matter have been extracted. This includes fat soluble vitamins, carotenoids, bisabolol and other lipophilic active ingredients. It is quite obvious that there are no hydrophilic ingredients in lipophilic extracts and you shall know that it's a joke when your supplier tries to tell you that his rosehip lipophilic extract in rich in Vitamin C.
The most important things you want to know about these extracts include:
What is the carrier oil? Sunflower oil is the most common carrier for lipophilic extracts because of its reasonable shelf-life and availability but other carriers are available as well. These include soybean oil, almond oil or rapeseed oil
Is the extract organic? Not all plants are available in organic quality but you shall at least know whether the carrier oil is organic or not if you want to go organic
Which anti-oxidant is used? Most often, an anti-oxidant is applied to prolong the shelf-life and inhibit rancidity of the oil during the shelf-life. If you have a natural and organic concept, make sure that the applied anti-oxidant is allowed for natural cosmcetics. BHT (Butylated hydroxytoluene) is a widely applied synthetic anti-oxidant in conventional extracts for example and is a no-go for natural and organic products. Tocopherol on the other hand, is the anti-oxidant applied in organic extracts.
Method of extraction: it is good to know whetehr your plant material was heated to degradation or whether the extraction was efficiently carried at low temperature by methods such as ultrasound. Obviously the higher the temperature, the more the yield. This is something the suppliers love but it would compromise the quality and the shelf-life of the extract.
As you probably know, lipophilic extracts do not need any preservative. If your supplier tries to promote his extract as "free of preservatives" and sell it to you as a special advantage gainst competitors, well, I don't know what to say.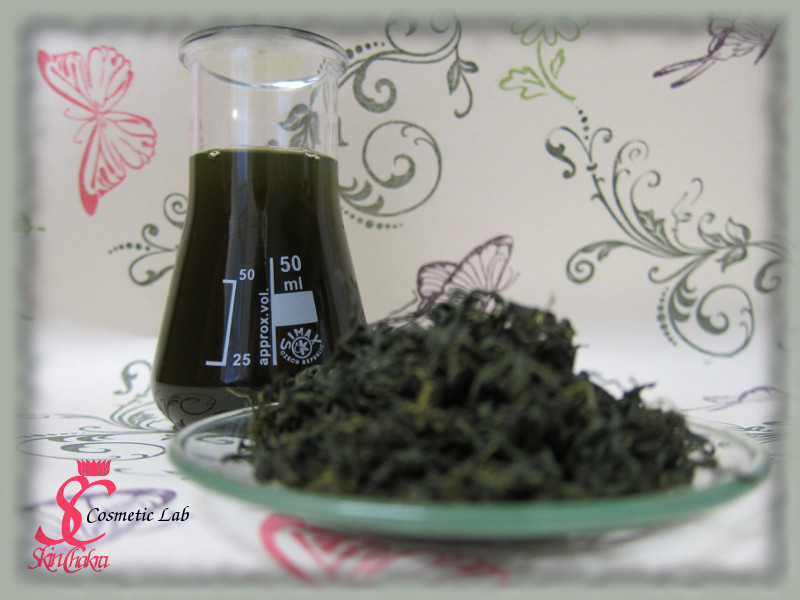 4- Hydrophilic extracts
These extracts are water soluble and obviously the water soluble (hydrophylic) ingredients such as flavonoids, tannins and anthocyanidins are being extracted.
These are the extracts you would need if you're making aqueous products such as tonics, shampoos, water-based gels and serums.
The most important things you want to know about these extracts include:
propylene glycol is not only cheap, it is an excellent solvent and a much better solvent than glycerine. However, propylene glycol is a mineral oil based solvent and is not acceptable in natural and organic cosmetics.
There is however a plant based solvent available, which is, from a chemical point of view, exactly the same molecule as propylene glycol. It has the INCI name of "Propane diol" to avoid confusion and any exchange with the mineral oil based prpylene glycol (or PG). Solvents are usually mixed with water and the extracts are reffred to : hydroglyceric and hydroglycolic depending on whether glycerine or pG have been blended with water for extraction. Butylene glycol based extracts are rather rare but available (mineral oil based).
It is important to know the carrier of the extract before purchasing it.
Preservative: Water based extracts need an effective preservative system to avoid contamination. This should be mentioned in the documentation (and probably in the INCI name of the extract).
If your supplier doesn't mention the preservative of a hydrophilic extract either he is not declaring the complete ingredients or he is selling you a highly contaminated extract.
The nature of the preservative is as important as its existence. If you want to have a natural or organic product (don't laugh at me, there are natural extracts with synthetic preservatives available), take exact care of the preservative applied in the extract. Most modern and naturally approved preservatives (such as sorbic acid, benzoic acid etc.) are strictly regulated in the EU and most other countries. It means that, when applying an extract with any of these preservatives, you have to consider the max. allowed dosage when adding several extracts or applying other ingredients which are preserved with the same preservative system.
Is the extract organic? As the case with lipophilic extracts, it is possible that the plant material is not organic itself but if you insist upon having a "natural" and/or "organic" extract you shall take care of that the solvent and dthe preservative system are approved for matural/organic products. The best choice is of course, purchasing certified extracts.
Glycerine for example, is a solvent which is used for both conventional as well as organic extracts. In conventional extracts however, they may apply synthetic glycerine and not plant based and organic glycerine.
Not all hydroglyceric extracts are natural and organic. It depends on the nature of the glycerine as well as the preservative system whether the extract is suitable for a natural/organic product or not.
Method of extraction: it is good to know whetehr your plant material was heated to degradation or whether the extraction was efficiently carried at low temperature by methods such as ultrasound. Obviously the higher the temperature, the more the yield. This is something the suppliers love but it would compromise the quality and the shelf-life of the extract.
Just one more thing:
Regardless of the solvent/carrier used for extraction, the part of the plant used for extraction should be mentioned in the INCI name of the plant extract and in other documentations. Most often, the active ingredients you're looking for are in a certain plant part and not in the whole plant (in bark, leaves, friuits or leaves for instance). To make the extraction cheaper however, some extractors extract the whole plant just to avoid necessary separation steps or to increase the yield. It means the volume of the extract is much higher but the yield of the active matter is much lower per weight/volume of extract.
Take rosemary as an example:
It is available as
rosemary leaf extract
rosemary flower extract
rosemary leaf/flower/stem extract
None of them is useless but they contain completely different active material or different concentrations of a certain active material.
The plant parts used for extraction should be clearly defined in the INCI name of the extract
I hope you'll find this post helful and useful for application of extracts in your cosmetic formulations.. Feel free to share this post with your friends and colleagues and feel free to send me your questions and comments. I promise to answer them in a couple of days.I really enjoy your participation in our Facebookdiscussions.
Be Happy and have fun
Comments
Display comments as (
Linear
| Threaded)
The author does not allow comments to this entry