Thursday, 2. June 2016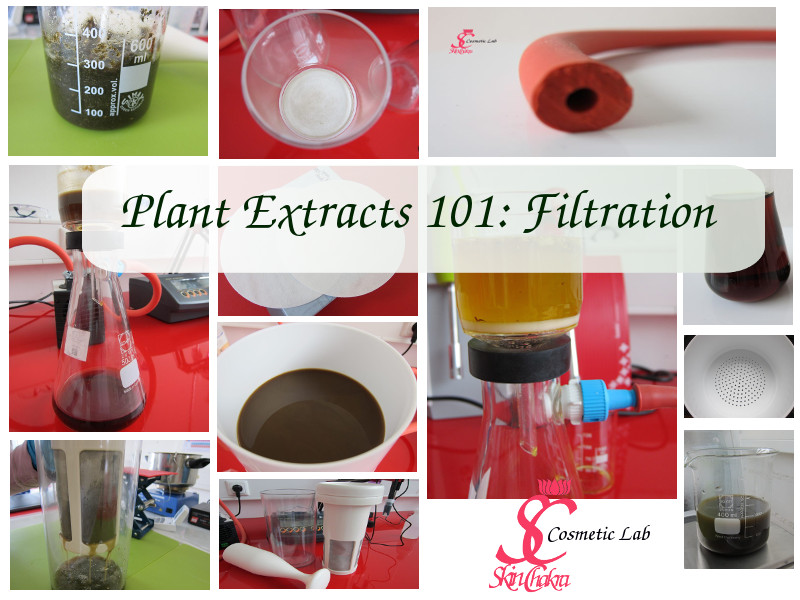 There are many reasons why you shall try making your own extracts (and I'll dedicate a separate blog post to this). It is really a fun task to select the plants and carry on the extraction or maceration but when it comes to filtration the party is over and you'll really come to tears during filtration of your extracts. This is the most difficult, time consuming and breath taking part of making extracts and infusions.
After the "plant extracts 101" series were uploaded and even before that, one of the most frequent questions students or my readers asked me was about filtering extracts, infusions and macerated herbs.
Well, this is something herbalists are doing since centuries and is no rocket science but in every instruction I read they used a cheese cloth or a muslin piece to press the extract out of the cloth.
To be quite honest, this method is too wasteful, messy and non-hygienic to me. I have had my "laboratory" ways of filtering an extract but was searching for a reasonable and hygienic method for the first filtration to separate the biggest particles before moving to fine filtration.
For most of you making infusions and macerated oils, this first filtration would very probably be even completely enough (unless you want a very clear and fine extract).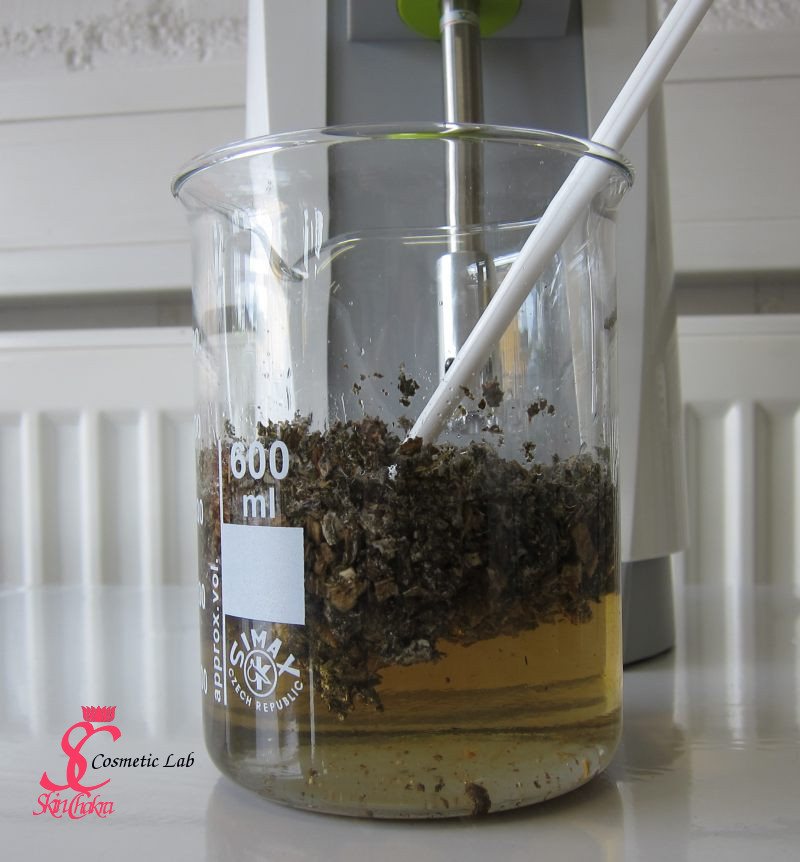 Have a look at the above photo. These are artichoke leaves in a glycerin-water (60:40) blend. Most of you run a hot or cold maceration/infusion and then filter this blend after a few hours (hot maceration) or a few weeks (cold infusion in a carrier oil).
When making extracts (except CO2 extracts), we apply mechanical energy instead of heat. This is supplied by a crusher or ultrasound energy. The plant cells are broken by mechanical energy to yield all those amazing ingredients to the solvent (which is either a lypophilic or a hydrophilic blend) @ temperatures below room temperature. The plant material is not recognizable after this extraction, it is finely chopped to a messy (and ugly) blend.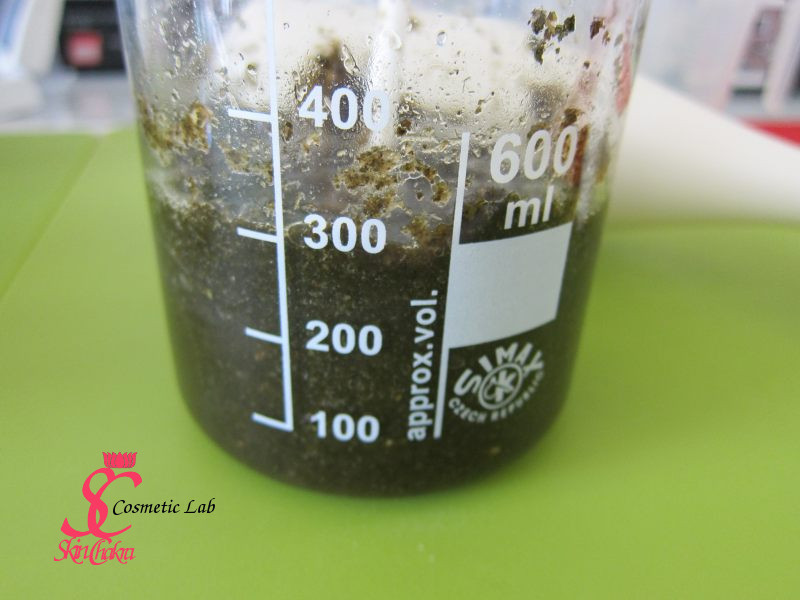 It looks quite messy and is kind of a thick and useless paste at this stage.
Which way you choose (maceration/infusion or extraction), you need a rather gross filtration and this is where everybody's recommending cheese cloth. Well, I personally find cheese cloth messy and wasteful and have searched to find something more hygienic and with less waste.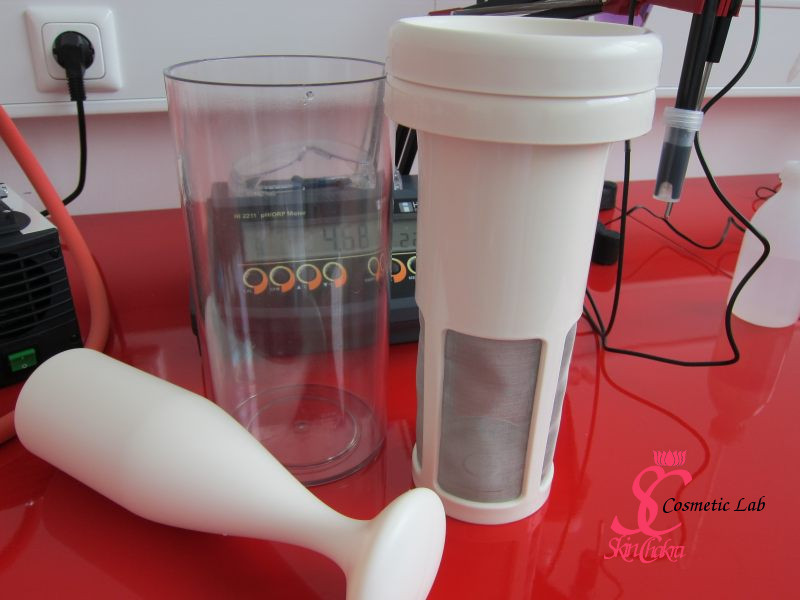 This piece is probably the most genius invention of the century. It is marketed under different names (veggiefino, veganfino, chaufamix etc.) in different countries but originally it is designed to make vegetarian milk (oats, almond, coconut, hemp, cashew etc.). You can certainly find it in your country either by Amazon or where you can find whole food and vegetarian food. It contains a beaker, a sieve, a kind of pressing tool and a lid. I came to this invention through Ana Maria, one of amazing Formula Botanica students as she recommended it to me for non-dairy milk.
It works basically by muscle force (just like cheese cloth) but is moe hygienic and less messy compared to cheese cloth.
You simply pour your infusion or maceration into the sieve and then use your muscles to press all the wonderful stuff out of the plant residues into the beaker.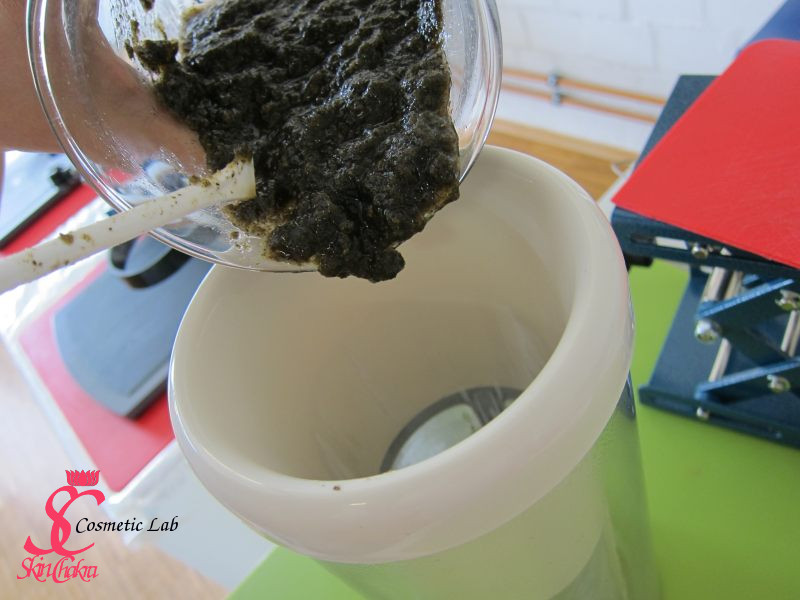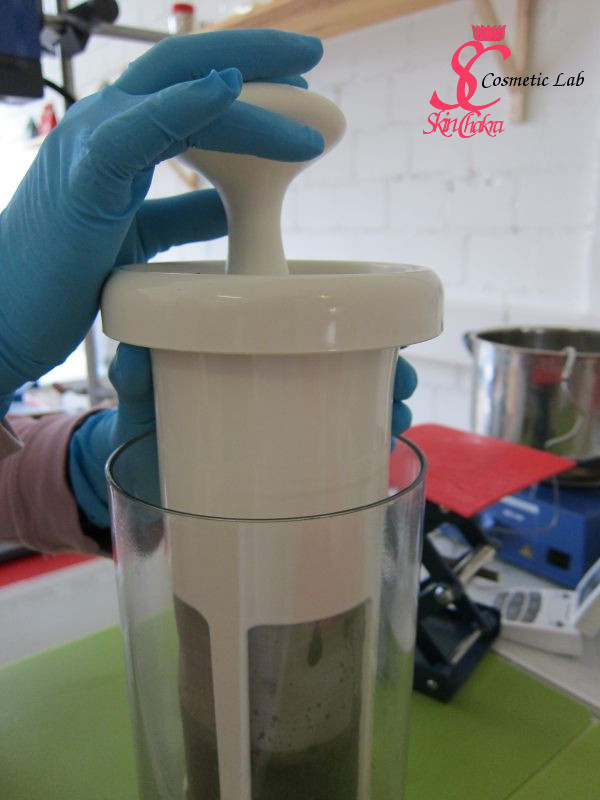 And this is what you get after filtration.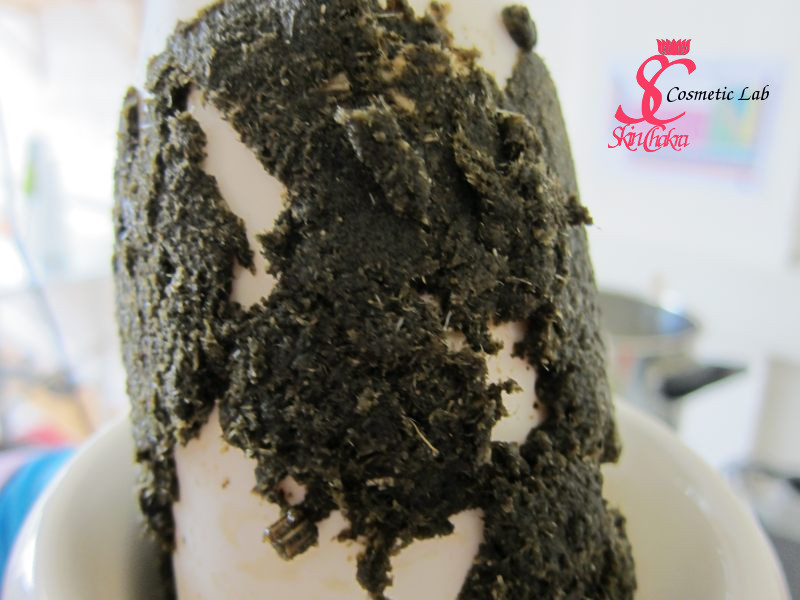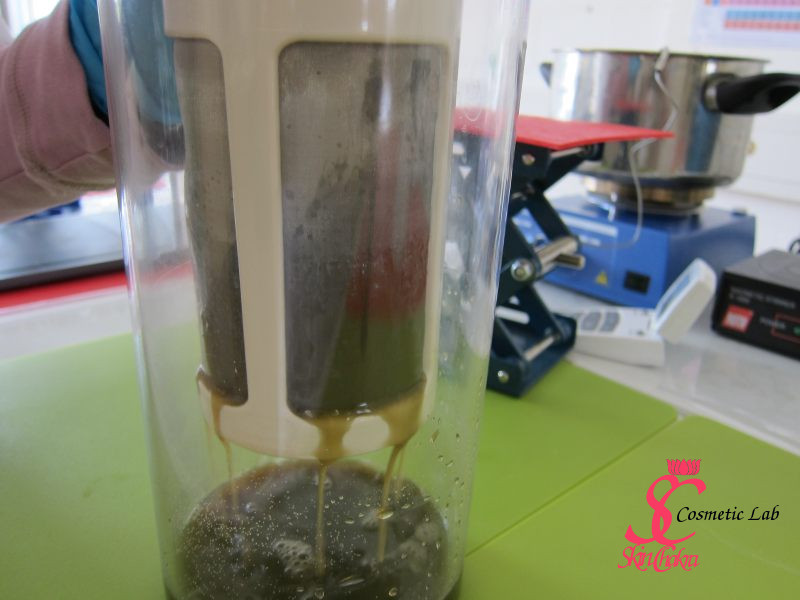 The extract is quite turbid yet and has suspended fine particles but at the end of this stage, your extract or infusion is quite superior (regarding the appearance and transparency) compared to a cheese cloth.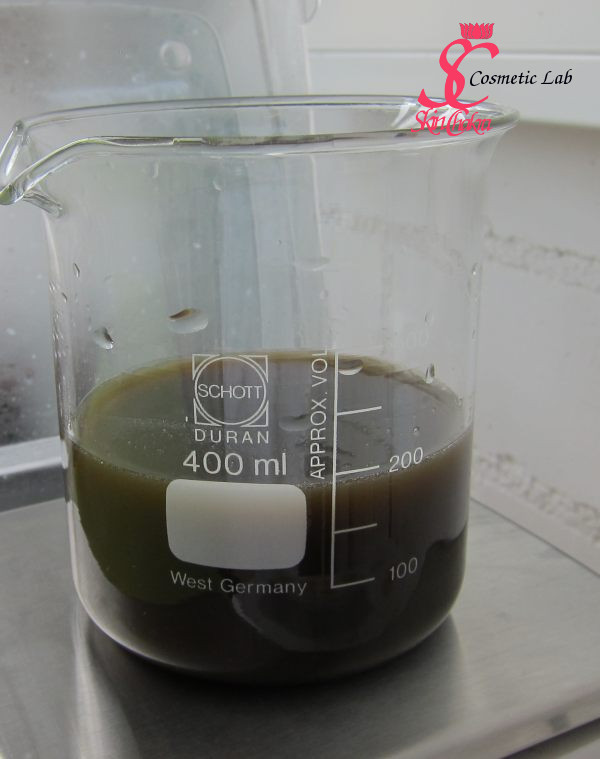 This is the appearance of my artichoke leaves extract after the first filtration with the veggiefino. You may want to stop here (specially if you're preparing an infusion with bigger particle size compared to extracts) or you may want to proceed to the next stage and run a second filtration with a finer filter.
I'll proceed with the second filtration in a coming post. Now go and order your sieve (if you have non yet) and prepare a simple infusion just to fall in love with this invention and become addicted to extraction.
Recommendations for working with veggiefino:
1- If you already have one for making your vegan milk please purchase another one and dedicate it only and only to making extracts. Do not use the same tool for your nutritional and cosmetic purposes.
2- Obviously, you would completely rinse the tool before the first application. I suggest a normal dishwashing soap and warm water. Then a few rinses with distilled water and finally a good rinse with alcohol or vodka for disinfection.
3- After each filtration, immediately clean the sieve to avoid clogging the fine pores. We usually use a brush to completely free the sieve from any residues. Then repeat the cycle of dishwashing soap and warm water, distilled water and alcohol.
Don't hesitate to send me your questions or post photos of your extracts on our Facebook page. We love your contributions and they are so inspiring to other readers. Tell us which plants are your favourites for extraction and what are your favourite carriers for extraction.
Continue to part II.
BeHappy and have fun
Comments
Display comments as (
Linear
| Threaded)
The author does not allow comments to this entry