Friday, 24. June 2016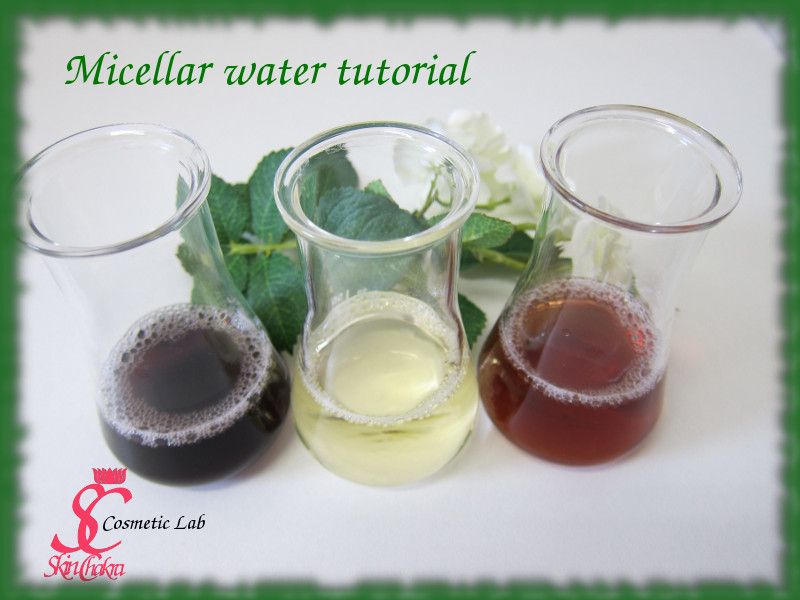 You've probably read my previous blog post about the principle and chemistry of micellar waters.
When you know the principle, the formulation is really simple and no rocket science. I don't understand why the mainstream continues on putting PEG-derivatives, phenoxyethanol, glycols, formaldehyde donors and other disgusting ingredients into micellar waters (except for reducing the material costs and increasing the profit obviously)
I came across this micellar water for example which is by no means a cheap drugstore product. Just have a look at the list of the ingredients:
Ingredients:
Water, Hexylene Glycol, Glycerin, Poloxamer 184, Rosa Gallica Flower Extract, Disodium Cocoamphodiacetate, Disodium EDTA, Propylene Glycol, Panthenol, Dihydrocholeth 30, Polyaminopropyl Biguanide, Fragrance.
The ingredients are synthetic, PEG-derived and have some environmental and healt care considerations. The preservative for example, Polyaminopropyl biguanide is a synthetic preservative with a max. allowed dosage of 0.3% in the EU and is considered as a carcinogen of grade 2.
This one, which is even 3 times more expensive than the first one, is specifically offered as a micellar eye make-up remover. Look at the ingredients and tell me if you want to rinse your floor with this product:
Aqua (Water) / Eau, Rosa Centifolia Flower Water, Propylene Glycol, Ppg-5-Ceteth-20, Peg-7 Glyceryl Cocoate, Phenoxyethanol, Ethylhexyglycerin, Peg-40 Hydrogenated Castor Oil, Trideceth-9, Sodium Citrate, Glycerin, Potassium Sorbate, Maris Sal (Sea Salt) / Sel Marin, Citric Acid, Sodium Hydroxide, Tocopherol, Ulex Europaeus Flower Extract, Citronellol.
I think there is a huge potential for "organic cosmetics formulators" to conquer the market by amazing natural ingredients. Considering the simple process (no heating, no cooling, no homogenization) you can prepare micellar waters kg after kg in your small cosmetic lab.
Just pay attention to:
Solubility of the ingredients and the stability of the product both at low and high temperatures. You don't want your customer to receive your micellar water turbid and with sediments (this is specially a danger at lower temperatures)
Preservative efficacy: whatever you apply in the product and specially if you decide to add honey, aloe vera or other potenitially micro-organism inviting ingredients. The product should be tested for the efficacy of the preservative system during teh whole shelf-life and under usual storage and application consitions
Overall stability of the product specially possible changes of pH during storage. The preservative efficacy and the colour of your natural ingredients are pH dependant. Any drastic changes in the pH might inactivate your preservative system, cause sedimentation or change the colour of the product
The rest is quite easy and the actual preparation is performed in less that an hour. (Cosnidering you've already prepared all your ingredients and disinfected your vessels)
In this post I'm going to share with you the first micellar water on the left of the photo. It has a dark red colour which comes from elder flower. As you know the main pigments in elder flower and elderberry are anthocyanins. Anthocyanin colour is extremely pH dependant. In fact anthocyanins are used as acid-base colour indicators because the colour changes from red to purple to blue and finally to yellow by varying pH from acidic to basic.

The colour is a sensitive issue in micellar waters. Some customers want the water to be colourless so that they can "observe" the efficacy of the cleanser on the cotton pad they are using. Some like it to be coloured. You can try to keep everybody happy by offering a range of different products with different colours. Anyway this formulation here is only a suggesstion and feel free to delete any ingredient you don't like or swap it with another ingredient.
As always before we start I want to recommend you to read our older posts: hygienic manufacturing practice in cosmetic lab and introduction to Basic equipments and utensils for a cosmetic lab.
Ingredients
Phase A:
60.0% Freshly prepared infusion of yarrow and elder flower infusion in water
to 100.0% Witch hazel hydrosol
2.0% Yarrow hydroglyceric extract
2.0% Elder flower hydroglyceric extract
2.0% Decyl glucoside
2.0% Plant based and organic pentylene glycol
0.5% Panthenol
0.1% Dermofeel PA-3
0.1% Allantoin
2.0% Sodium lactate
Phase B:
3.0% Dermosoft 1388 eco
Lactic acid 80% a few drops to adjust the pH
Procedure:
1- Blend all ingredients in phase A at room temperature.
2- Add the preservative Dermosoft 1388 eco and adjust the pH with lactic acid between 5.2-5.5.
3- Take your dipslide sample and fill in a suitable container. (Take samples for the stability check at least @ 4, 25, 40 oC).
It's your turn now to create some amazing micellar waters. Feel free to send us your photos and comment either per mail or to our Facebook page.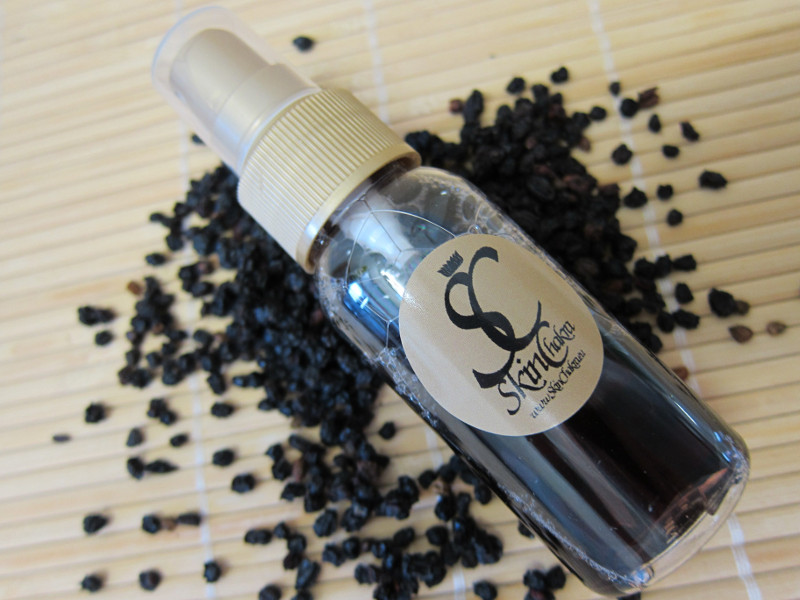 BeHappy and have fun
Photo reference: Anthony Ananga, Vasil Georgiev, Joel Ochieng, Bobby Phills and Violeta Tsolova (2013). Production of Anthocyanins in Grape Cell Cultures: A Potential Source of Raw Material for Pharmaceutical, Food, and Cosmetic Industries, The Mediterranean Genetic Code - Grapevine and Olive, Dr. Barbara Sladonja (Ed.), InTech, DOI: 10.5772/54592. Available from: http://www.intechopen.com/books/the-mediterranean-genetic-code-grapevine-and-olive/production-of-anthocyanins-in-grape-cell-cultures-a-potential-source-of-raw-material-for-pharmaceuti
Comments
Display comments as (
Linear
| Threaded)
The author does not allow comments to this entry