Sunday, 2. October 2016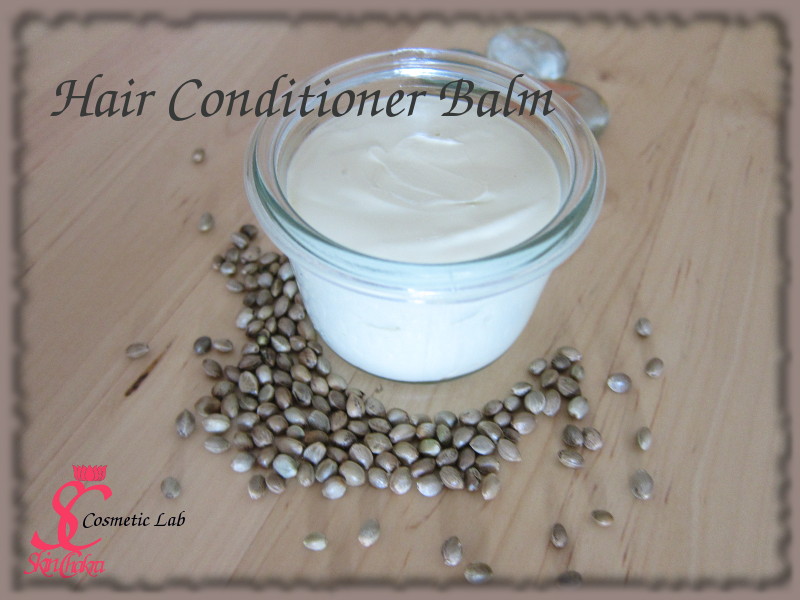 Whereas the artisan and organic skincare is pretty well established and there are thousands of amazing artisan manufacturers making amazing products in their kitchens or small studios, the hair care is still in its baby shoes.
One of the main reasons is the supply chain and the difficult access to effective natural and organic ingredients in small quantities.
We're now proud to announce that we're supplying some amazing ingredients for natural hair care. I've tested these ingredients for the last 12 months and during the time I was working on the organic hair care course, which would be launched the next year, and as I was working on some customized organic hair care projects.
One of the products I fell in love with is a waterless conditioning balm which could be used both as a leave-on and as a rinse-off product. It is extremely easy to prepare this balm, free from the hassle of adjusting pH and preserving (althoigh since it is filled in a wide mouth jar I recommend application of a preservative). It is much more effective than a water containing conditioner and you would love the results.
The key ingredient to this balm is one of the only truely natural, plant based, palm-free and ecocert certified cationic conditioner on the market Emulsense HC with the INCI name of brassicyl isoleucinate and brassica alcohol.
The procedure is quite simple, just like a conventional balm only you need to pay more attention during the cool down phase because Emulsense HC has a melting point higher than the butters used in the balm (ca. 60 degrees Celsius), you need a uniform cooling to avoid any early crystalization of Emulsense HC and further graininess and phase separation.
Just before we start please go and read this blog post to have a better understanding of how to avoid graininess in your balms
Ingredients:
Procedure:
1- In a waterbath or bain marie heat phase A until all ingredients are melted. Blend during melting for a uniform temperature distribution.
2- Remove from the bath and add ingredients in phase B and blend.
3- Put the balm in the fridge but stir it every 10 minutes until it reaches a trace.
4- Add the essential oils and blend.
from here, you have two options. Either pour the balm into suitable containers and put them overnight in the fridge. This gives you a nice and shiny, dark green balm .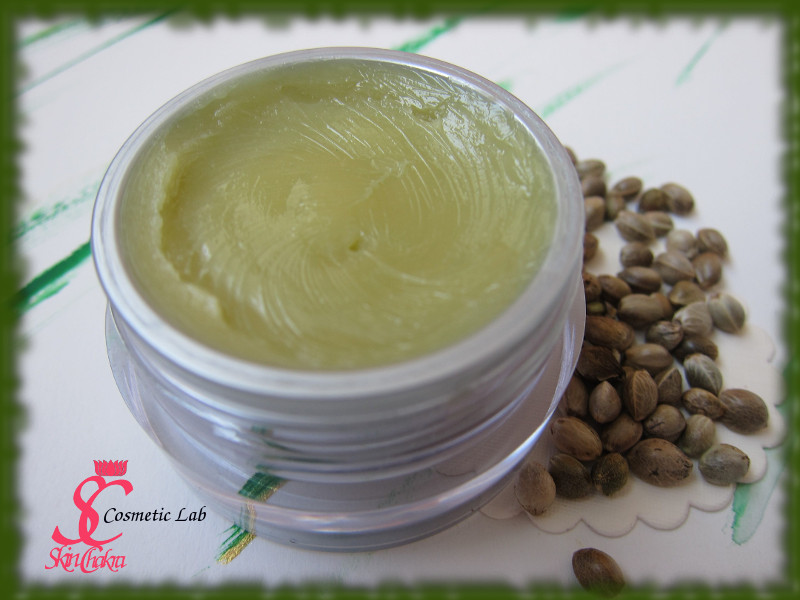 If you prefer a whipped balm, go ahead and whip the balm either with your blendia (this is excellent for small volumes) or whith a double whisk.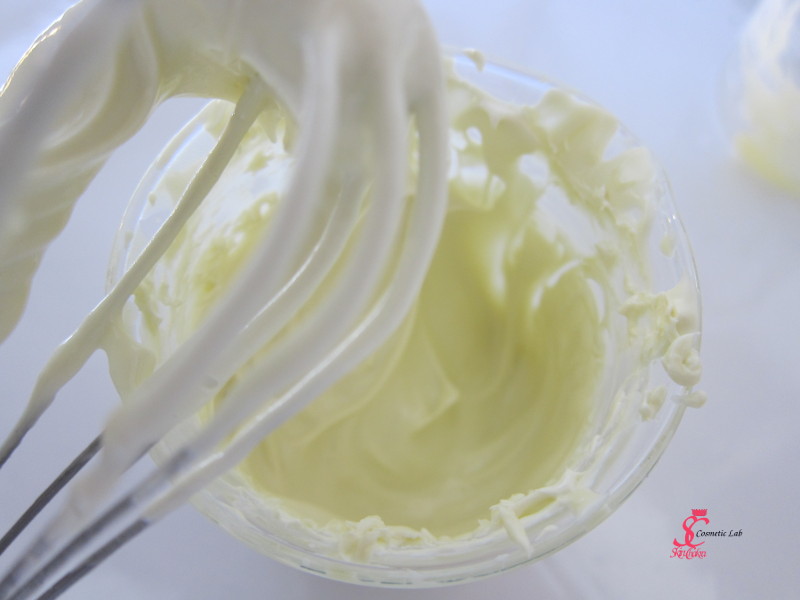 You may need to repeat this procedure several times, putting the butter in the fridge in intervals.
The colour of the whipped balm is much milder and lighter than the unwhipped balm.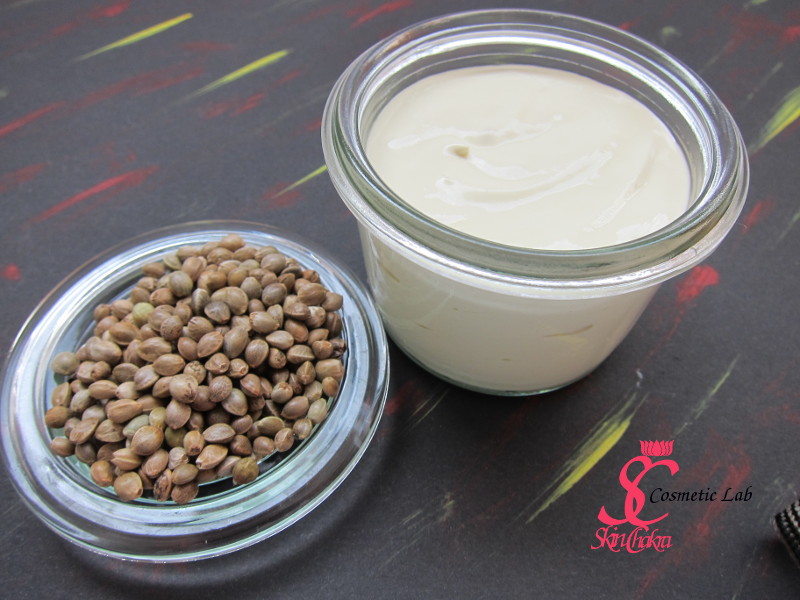 And this is how the balm works in action: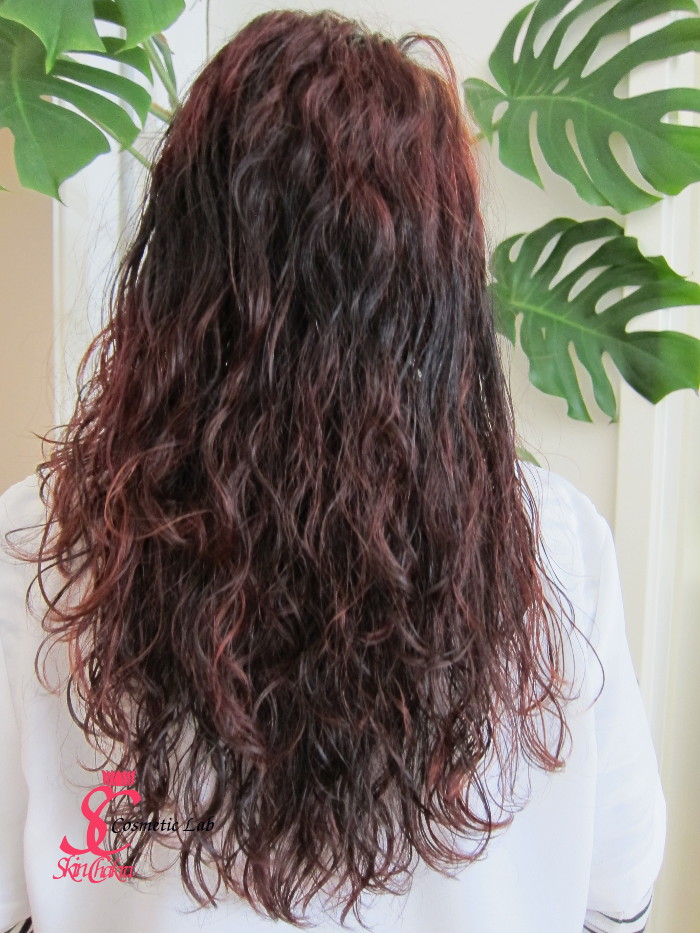 If you feel inspired by this tutorial feel free to send us your photos and comment either per mail or to our Facebook page. If you post any photos on Instagram, don't forget to tag @SkinChakra.
BeHappy and have fun
Comments
Display comments as (
Linear
| Threaded)
The author does not allow comments to this entry