Friday, 11. November 2016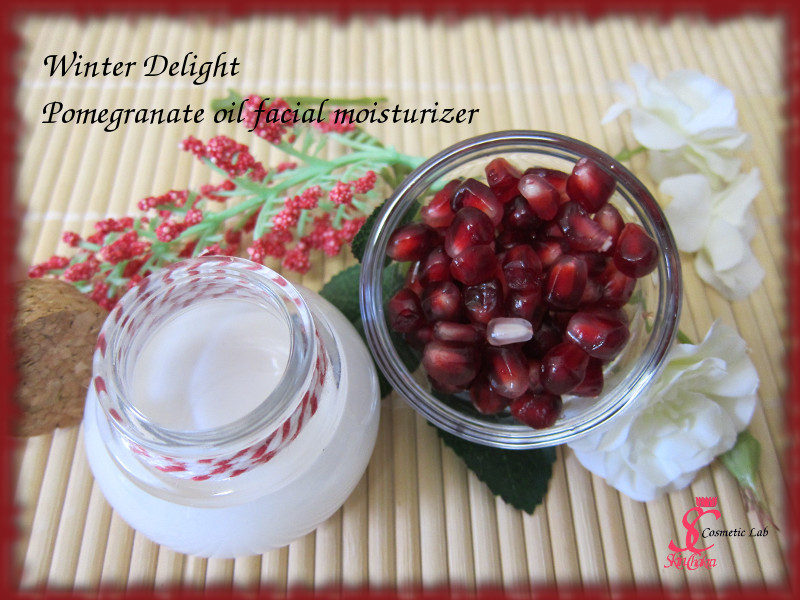 Nothing can pamper the skin in this lousy weather like a balm or a w/O emulsion.
Today I'm going to share with you a cold process, natural W/O emulsion rich with nourishing oils such as pomegranate seed oil, apricot kernel oil, poppy seed oil and evening primrose oil. Despite being a W/O emulsion the skin feel is so light and silky that you can wear the emulsion as your daily moisturizer and right beneath your make-up (if you wear any).
If you've never worked with Symbiomuls WO, please go check this tutorial to learn about how to work with it. This is a natural water in oil emulsifier creating low viscosity (sprayable) to medium viscosity emulsions in cold and warm process. I personally love cold process emulsifiers because they grant you the freedom of working with heat sensitive ingredients.
Here we go with this day and night moisturizing emulsion.
Ingredients:
Procedure:
1- Blend all your oil phase and water phase separately. If your lab is too cold and Symbiomuls WO is not manageable you may heat it slightly in a water bath @ 30-40 degrees. You don't need to melt it. It is enough when it becomes soft.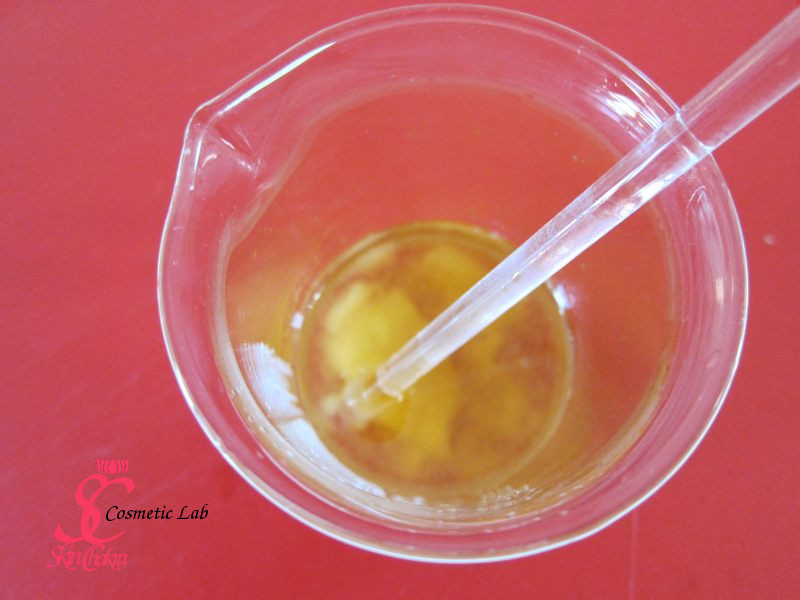 2- Measure the pH of the water phase. It should be the right pH for your preservative system.
You have to adjust the pH at this stage and can not change the pH after you've blended the oil and water phases.
In our case the pH was 5.40 which is perfectly in the range.
3- Slowly and drop by drop add the water phase to the oil phase. Wait for a complete blending before you add the next aliquot.
This is the most important part of the whole work.
4- After all of the water phase is added to the oil phase, blend for a few minuted and voila. This is your W/O emulsion.
5- Fill in a suitable bottle and enjoy.
It's your turn now. Don't hesitate to send us your photos, comments and questions. You post your photos on our Facebook account or tag us (@skinchakra) on Instagram .
BeHappy and have fun
Comments
Display comments as (
Linear
| Threaded)
The author does not allow comments to this entry