Thursday, 13. July 2017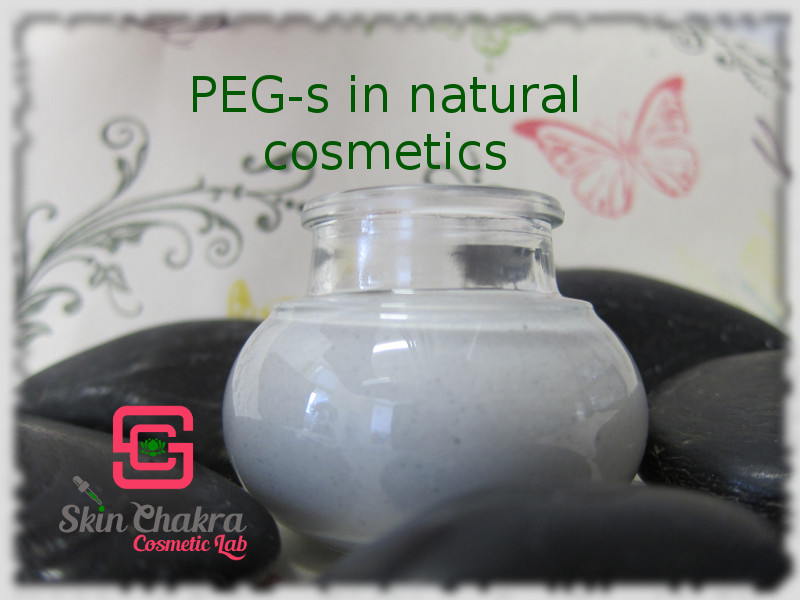 For a non-chemist (and even sometimes for chemist) it is quite daunting to decide which ingredients are considered "natural" and which are not.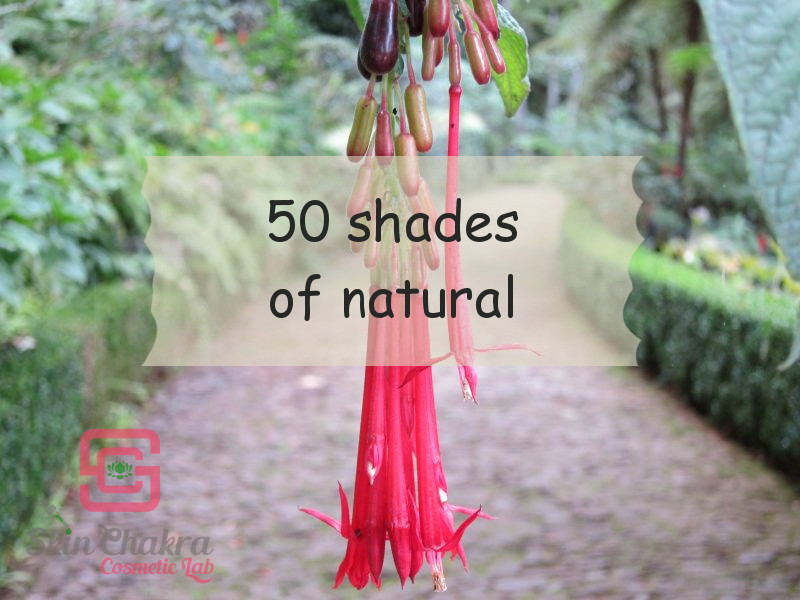 To avoid confusion and waste of time and resources, you need to make your own definition of "natural" and business ethos before you start your formulation and certainly before you start a business. Chasing "natural ingredients" can be quite time consuming specially when you're purchasing in kilograms and not in containers and tons.
Let me clarify this with some examples:
"caprylic/capric triglycerides" which most suppliers deliberately rename as "fractioned coconut oil" is a controversial ingredient in "natural cosmetics".
First: it has nothing to do with coconut. Almost 99% of caprylic/capric triglycerides available on the market is derived from palm-kernel oil. The rest is probably derived from rapeseed oil, maybe 0,1% of the market stock is indeed derived from coconut and rapeseed oil.
Second: This is a highly processed ingredient. If your definition of "natural" is: without being processed and chemically modified, then certainly you will reject this ingredient. During the past years, I have explained the nature of this ingredients in different forums and chat groups and almost 95% of people who regularly use this ingredient were completely mislead (or kept in the dark) by their suppliers about the origin and the manufacturing process of this ingredient. Some 90% of consumers stop using this ingredient after they realize how caprylic/capric triglycerides are obtained/manufactured .
Another example is benzoic acid/sodium benzoate that is globally accepted as a "natural" preservative ingredient and is widely used in skincare and hair care as well as in home care, food and pharmaceuticals. Benzoic acid is indeed present in nature and could be "obtained" from nature but almost 99% of benzoic acid and sodium benzoate in the world are "natural identical" or synthetic. Yet even Ecocert or Natrue certified products use "natural identical" benzoic acid.
To add complexity to this almost confusing but sensitive and important aspect of every formulation and business, there are suppliers (mostly retailers) of ingredients that use all imaginable and unimaginable fanciful names and decorations jut to deliberately hide the nature of some of the most obnoxious and infamous ingredients in personal care.
Among all ingredients (personal care, home care, food and pharmaceuticals all together) PEG-s are those that are globally not accepted in any shade of "natural" products. Yet even here, we often observe that retailers use fanciful names and descriptions to keep their customers in the dark about the true nature of them and the fact that they have absolutely no place in "natural" formulations.
What are PEG-s?
PEG-s make a huge portion of all cosmetic ingredients with millions of tons of annual production and consumption. They vary in molecular weight, composition and properties and provide each formulator (we're talking about conventional formulators) with a huge variety of tailor-made ingredients with different viscosities, solubilities, melting point, HLB and other properties.
A conventional formulator (industrial products, food, pharmaceuticals, home care and personal care) is almost incapable of making a formulation without at least one of these ingredients.
PEGs- are used as:
cleansing/foaming surfactant
emulsifiers
emollient
solubilizer
film former
stabilizer
viscosity modifier
Alone in the CosIng directory of ingredients, there are more than 2000 PEG-s listed.
PEG- stands for polyethylene glycol.
Ethylene oxide is a highly toxic gas prepared from ethylene (mineral oil or to be exact from natural gas). This gas when added under strictly controlled conditions to molecules of fatty acid, fatty alcohol, ester, amine etc. creates a variety of polyethoxylated molecules with varying number of PEG-units from 2 to over 1000 units of ethylene glycol.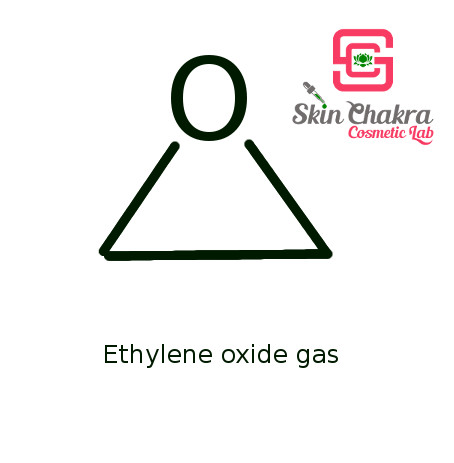 What's the matter with PEG-s?
PEG-s are, on their own not quite scary and horrible (apart from the fact that they are highly synthetic). This is a huge category of ingredients and we can not throw everything into one pot but basically they are much milder and less sensitizing than, let's say "natural" essential oils. There are some reports of sensitization for some of the ingredients of this family but the cases are very rare. Generally ethylene oxide is added to some molecules to reduce their sensitization potency:
Look at SLS and SLES for example (they are both inacceptable in natural products but widely used in conventional products). SLS and SDS (sodium lauryl and sodium dodecyl sulfate) are both extremely harsh and sensitizing to skin. By adding only 2 unit of ethylene oxide to the molecule (hence sodium laryl ether sulfate or sidum laureth sulfate), the molecule becomes much milder (yet still harsh enough for skin and hair).
The problem is however:
1- PEGs are prepapred from ethylene oxide, a highly toxic gas. It not only endangers people working with it, when leaked from the manufacturing plants, it endangers the whole surrondings.
2- Ethoxylation process is an exothermic process, creating huge amounts of heat that if not controlled and removed from the reaction site, can explode the whole facility.
Explosion is ethoxylation facilities is not rare. The cases are quite often with huge damages to the personal and environment.
3- The most important factor is however, the contamination with 1,4 dioxane.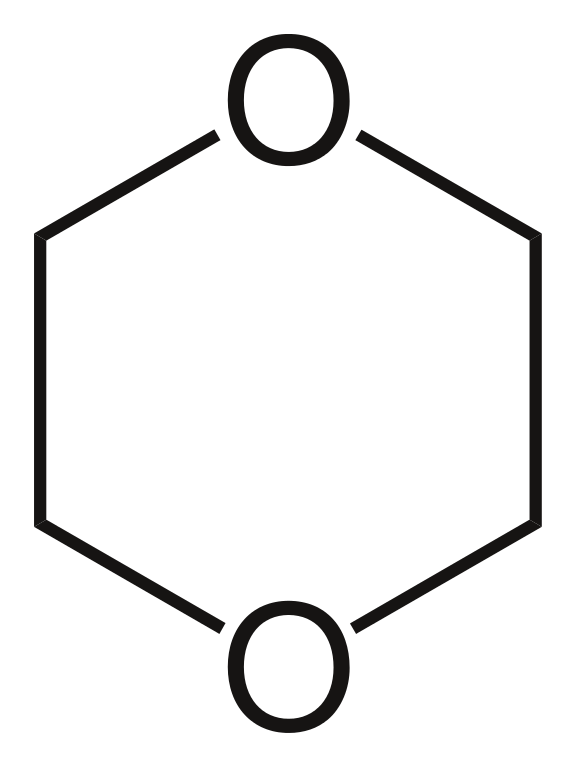 1,4-dioxane is a volatile liquid that is miscible with water. During the ethoxylation process, 1,4-dioxane is produced as a by product. Depending on the facility and on control factors the concentration of 1,4-dioxane can vary between less than 10 ppm to a quite alarming quantity but it would never be zero.
1,4-dioxane is a potent carcinogenic and hepatotoxic ingredient.
Keep in mind: it is not an ingredient, it is an inevitable contaminant of PEG-s.
Nobody adds 1,4-dioxane intentionally to a cosmetic product but whenever there is a PEG-derivative, there is some 1,4-dioxane available.
Regulations and control
1,4-dioxane is regulated in most parts of the world. In the EU for example, the max. concentration of 1,4-dioxane as an impurity is limited both in raw material and in finished products (max. 10 ppm in finished products).
Reliable suppliers and modern facilities have the ability to both control and monitor the concentration of 1,4-dioxane in their products but imagine you're applying 10 different cosmetic products each having the max. allowed concentration of 1,4-dioxane (not adding the concentration is drugs and food you might be exposed to). What would be the sum of the 1,4-dioxane in all of these ingredients?
There are however, regions with no certain limitations and regulations for 1,4-dioxane in the raw material or finished product :
FDA has not established or recommended a specific limit on the level of 1,4-dioxane in cosmetics. We have provided guidance to manufacturers alerting them to the health concerns and how to minimize 1,4-dioxane by means of a process called "vacuum stripping" at the end of the polymerization process.
It seems that different regions/countries have quite a different approach to 1,4-dioxane and to the "safe" limit of this impurity:
Safety assessment of 1,4-dioxane (Ref: SCCS)
| | |
| --- | --- |
| Agency/region | Daily exposure level considered safe |
| Canada- CMP assessment | 85 microgram/day |
| Europe | 217 microgram/day |
| Australia | 420 microgram/day |
| Japan | 4,3 microgram/day |
| California | 30 microgram/day |
| SCCS | 55 microgram/day |
So what?
As you see, apart from being synthetic (this includes both PEG-s and PPG-s), in "natural" cosmetics (or natural home care, natural pet care, natural everything care) we avoid using PEG-s because of the toxicity and dangers the environment and the workers are exposed to as well is because of the presence of 1,4-dioxane as an inevitable contaminant.
What to do?
For most beginners in skincare formulation, it is extremely difficult to recognize/decide whether an ingredient should be applied in "natural" formulations or not.
Thankfully, by most ingredients "PEG-" is a part of the INCI name and it is easy to avoid these ingredients when you're shopping (if the supplier of the raw material or the finished product discloses the INCI name), for some ingredients however, the PEG- is not mentioned in the INCI name and that's were the suppliers use more fanciful dedscriptions to introduce an ingredient and to avoid disclosing its nature to the customers.
Another sign for PEG-s in the INCI name is an (-eth) added to the name of a fatty acid, alcohol, amine etc.
These are some examples:
... Laureth sulfate
Coceth-7
Myreth-10
Myreth-3 laurate
... Myreth sulfate
Isosteareth-200 palmitate
Almondeth-20
Polysorbates
Polysorbates (tween) are among the most widely applied ingredients in food, pharmaceutical, home care, pet care and personal care. This a range of ingredients with different properties varying between solubilizer, emulsifier, anti-foam etc. The best known and most often used ingredients of this family are polysorbate-20 and polysorbate-80.
This is the molecular structure of polysorbate-20

and this one is the molecular structure of polysorbate-80

From the INCI name, you can not guess that the evil of PEG is hidden in these ingredients.
By looking at their structures however, you can easily detect the ethylene oxide units in each molecule.
What suppliers say about polysorbate:
These are some fanciful (and sometimes ridiculous) descriptions some suppliers use for polysorbates:
Polysorbates are oily liquids derived from a combination of sorbitol and certain fatty acids. Sorbitol is a natural sugar found in fruits and berries. Foods such as olives and avocados contain the monounsaturated fatty acids that combine with sorbitol to form various polysorbates. Polysorbate 80 happens to be highly effective at promoting hair growth, as distinct from polysorbate 60 or 20.
(the trade name of polysorbate-20) is a non-ionic O/W emulsifier and a mild, non-irritating surfactant. It is a clear, yellow, pourable liquid with very little odour, derived from lauric acid from coconut oil...
Vegetable source nonionic o/w co-emulsifier for lotions, creams, and other emulsions.
Polysorbate 60: (Sugar Emulsifier)
I hope I could have answered your questions about PEG-s and polysorbates. You certainly need a complete INCI name of the ingredients and a thorough research before you pay your ingredients (if you have certain ethos and concepts for your formulations) and don't be satisfied with the fanciful and misleading descriptions of the suppliers.
BeHappy and have fun
References:
1- https://ec.europa.eu/health/scientific_committees/consumer_safety/docs/sccs_o_194.pdf
2- https://www.fda.gov/cosmetics/productsingredients/potentialcontaminants/ucm101566.htm
3-https://www.epa.gov/sites/production/files/2014-03/documents/ffrro_factsheet_contaminant_14-dioxane_january2014_final.pdf
4-https://www.icheme.org/communities/subject_groups/safety%20and%20loss%20prevention/resources/hazards%20archive/~/media/Documents/Subject%20Groups/Safety_Loss_Prevention/Hazards%20Archive/XV/XV-Paper-19.pdf
Comments
Display comments as (
Linear
| Threaded)
The author does not allow comments to this entry