Sunday, 7. January 2018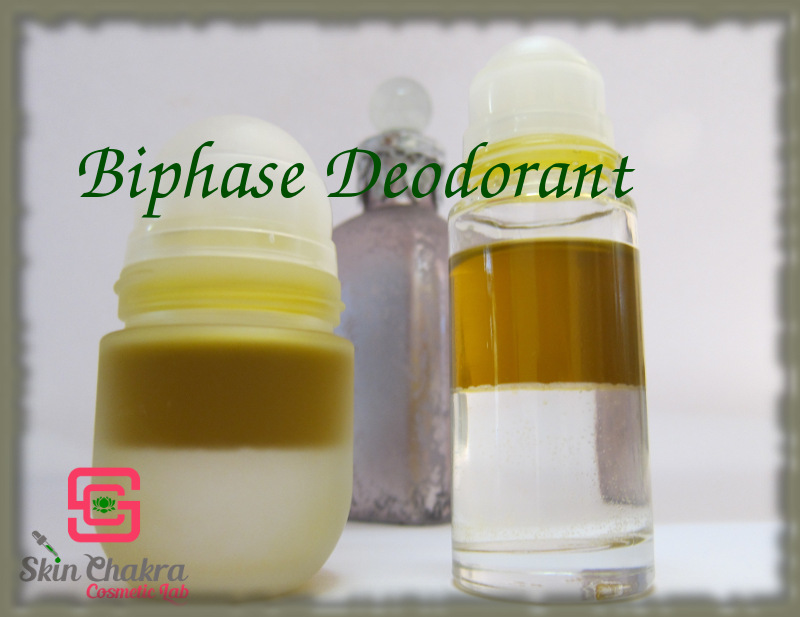 It is quite weird (and disappointing) but our imagination/expectation of cosmetic products is pre-formed and broadly dictated by the mass-market and conventional products.
We have been intensively involved in developing "baking-soda-free" natural deodorants during the last 20 months and I have been trying to create a "natural" version of the available deodorants on the market: alcoholic spray, emulsions, hydrogels etc. Only after making hundreds of samples I came to the point to think out of the box and do something that the conventional market has not yet done.
In one of my previous posts, I shared a deodorant oil spray with you and the feedback from our readers was quite overwhelming.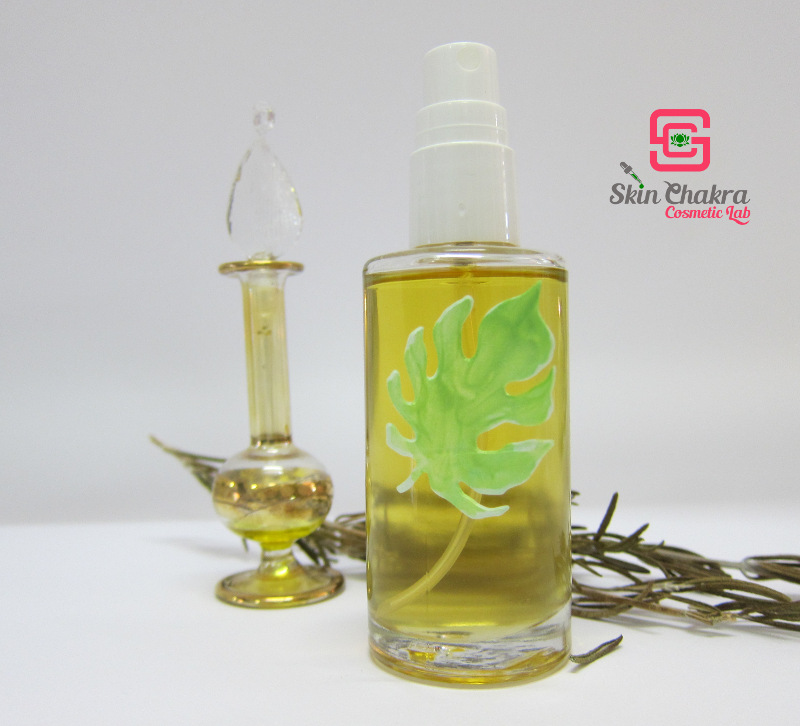 I was working on a "natural" version of a deodorant emulsion and been busy tweaking and improving the optical appearance and the stability of the emulsion and then I had one of those "aha" moments: why on earth make an emulsion and go through the hassle of adding an emulsifier, adjusting the viscosity, improve thermal stability, etc?
Why not making a bi-phase deodorant?
And voila, here I am with an amazing and easy to make product to share with you.
A few points before we start:
1- This is a deodorant and no anti-perspirant. It doesn't keep you completely dry, specially during hot summer days, stress moments or physical activity
2- Half of the credit of making this product goes to Jilly who is not only an excellent formulator, but a runner, a picky tester and has a very fine nose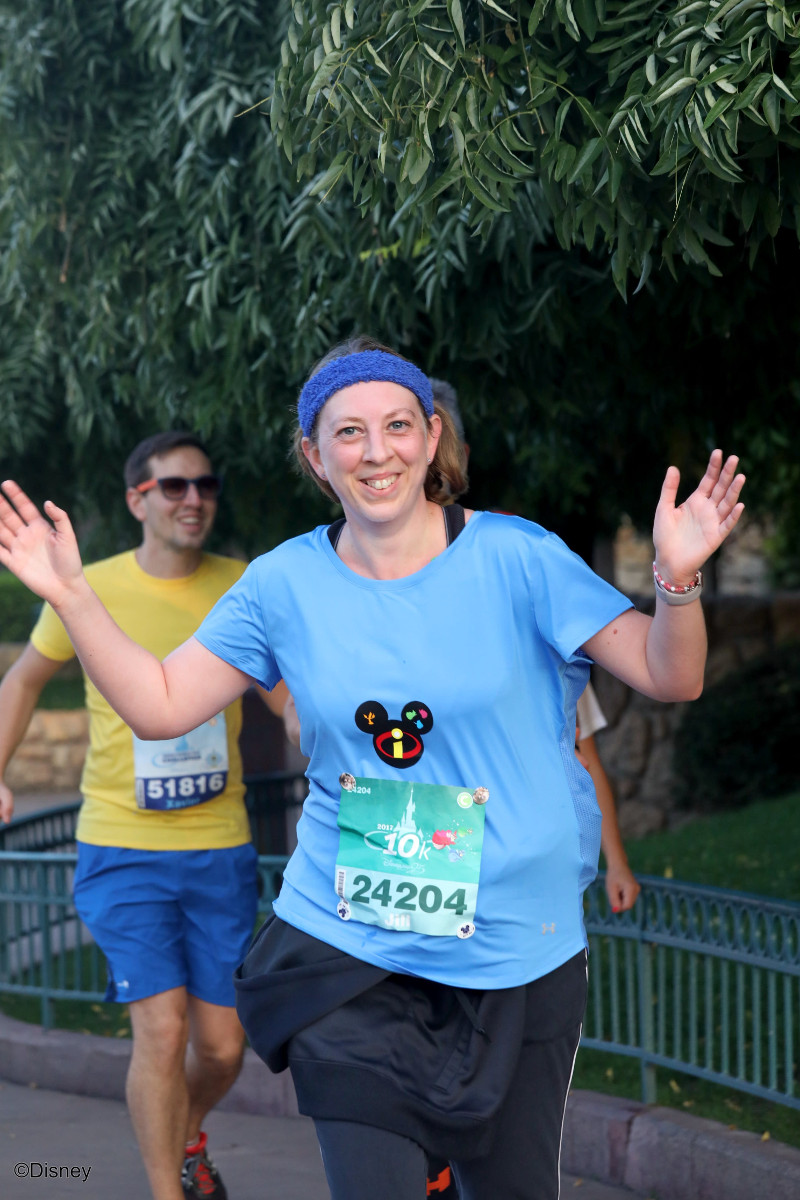 What you need to know when making a bi-phase product:
bi-phase formulations are quite easy and fun to make and even more fun to use, however, there are a few points that you need to consider when making bi-phase products:
1- The whole principle is based on a two phase product that creates a temporary emulsion when you shake the container. You apply the product (an emulsion without any emulsifier) and the emulsion breaks again after you stop shaking the product
2- A clear and clean interphase and a rapid separation of the two phases is not only an aesthetic issue, it is important for the microbial stability of the product. For this purpose you may:
add an electrolyte (salt) to help break the temporary emulsion
avoid ingredients with co-emulsifying properties and oils with a high content of lecithin
3- For an acceptable aesthetic and performance each phase should be around 40-60% of the total product
4- Although you have every bit of freedom to choose whatever ingredients you desire, for aesthetic reasons you may need to consider the colour of the ingredients in the two phases. You may deliberately decide to
have both phases colourless or
different shades of a certain colour or,
try to have completely different colours in the two phases
5- The pH of the water phase should be adjusted before you mix the two phases. Just like in conventional products, the pH is dictated by:
the purpose of the product (a hair conditioner or a deodorant has a different pH compared to an after sun emulsion for example)
the optimum performance of all individual ingredients
the preservative
6- Even if you're using preserved hydrosols in your water phase, you need to preserve the bi-phase product. Hydrosols are usually preserved by adding very low concentrations of a preservative or a preservative blend. Sometimes, they are only preserved by adding citric acid (chelating metal ions and reducing the pH). Although such systems might be quite sufficient to preserve you hydrosol and guarantee a shelf-life of at least one year, this system would not be effective in a system containing an oil and an oil-water interphase. There is no general rule and no mathematic calculation to help you determine the required concentration of the preservative system. The efficacy of the preservative and its required dosage should be determined by challenge tests but as a starting point, you may need to consider the following points:
Your preservative system needs at least one oil soluble component
If your water phase (hydrosols and extracts) are already preserved, you'll need less preservative than when working with water or unpreserved hydrosols (they should be free of contaminants as you add them to the formulation)
Consider the optimum performance pH of the preservative with the optimum performance pH of individual ingredients and the overall product
Consider the max. allowed concentration of individual preservative ingredients if your added preservative has the same ingredients that are used in preserving your hydrosols and extracts
Follow the golden rule: as much as needed, as little as possible
Now that you're familiar with the principles of bi-phase products, we can proceed to the formulation and procedure.
Formulation:
| | |
| --- | --- |
| Phase A | |
| Organic peppermint hydrosol | to 100,0% |
| Organic Thyme hydrosol | 25,0% |
| Magnesium Chloride | 10,0% |
| Panthenol | 0,5% |
| Allantoin | 0,2% |
| Sodium lactate | 1,0% |
| Sodium citrate | 0,3% |
| Lactic acid 80,0% | to adjust the pH |
| Phase B | |
| Lexfeel natural | 26,0% |
| Isoamyl laurate | 5,0% |
| Dermofeel TEC eco | 5,0% |
| Dermosoft decalact deo | 1,0% |
| Natural Vit E | 0,3% |
| alpha-bisabolol | 0,2% |
| Spectrastat G2-N | 0,8% |
| Organic tamanu oil | 0,5% |
| Organic evening primrose CO2 extract | 0,5% |
| Hop CO2 extract | 0,1% |
| Sage CO2 extract | 0,1% |
| Antimicrobial extract | 0,1% |
| Organic rosemary CO2 extract | 0,1% |
| Organic calendula CO2 extract | 0,1% |
| Organic patchouli oil | 0,2% |
| Organic grapefruit oil | 0,1% |
| Organic peppermint oil | 0,1% |
| Organic verbena oil | 0,1% |
Procedure:
1- Blend all ingredients in phase A (except lactic acid). Prepare a 10% dilution and measure the pH. In our case, it was 5. We reduced the pH to 4,5 by adding lactic acid to the water phase
2- Blend all ingredients in phase B. Our calendula CO2 extract is a thick paste and takes time to completely blend with other ingredients. You can pre-blend this extract in lexfeel natural, heat it for a short time in a 40 oC bath and then add the rest of the ingredients.
3- After both phases are ready, add them to a suitable bottle. I chose a roll-on glass but you can use a spray bottle as well. Make sure the bottle you use (if plastic) is compatible with the essential oils and CO2 extracts
Shake the bottle before each application. The temporary emulsion shall easily break after you stop shaking.
Enjoy the skin feel and the efficacy of this product and don't forget to share your photos and experience with us.
BeHappy and have fun
Comments
Display comments as (
Linear
| Threaded)
The author does not allow comments to this entry