Thursday, 1. April 2021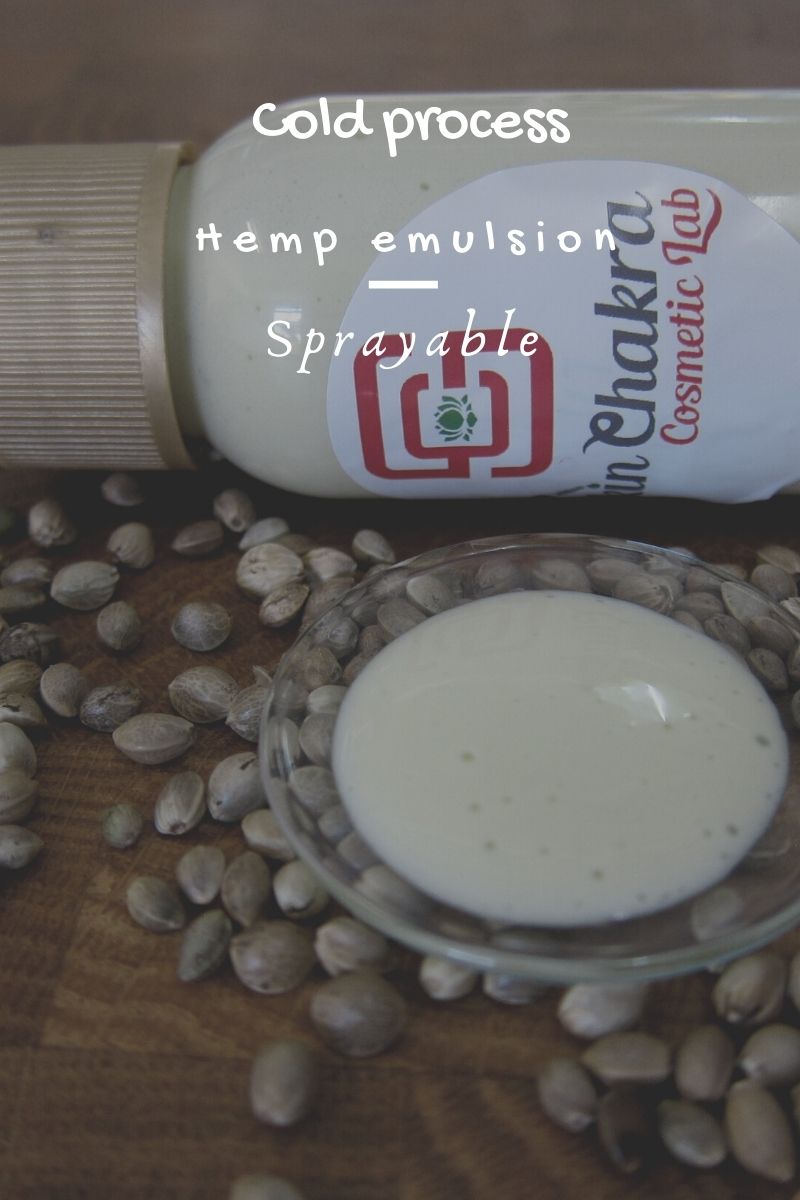 Cold process emulsions are quite fascinating but sometime intimidating. This classic and KISS emulsion with hemp oil is one of my own favourites and I have made several versions of it during the past years.
Basically for a cold-process emulsion:
you need a cold-process emulsifier, you can not just use any emulsifier in cold-process
all cold process emulsifiers could be used in hot process as well
you have the freedom of choosing high concentrations of heat-sensitive active material and plant oils and extracts
the technique and order of adding ingredients plays an important role in the stability, play with your ingredients to come to the most suitable results depending on the ingredients you know and the stirring technique you use
cold process emulsifiers usually create low-viscosity emulsions. You can increase the viscosity by applying the usual trick to increase the viscosity but you will hardly get a rich-buttery texture from cold-process
although you can use the conventional gums and emulsion stabilizers, there are some gums and gum blends that improve the stability of cold-process emulsions
you need to compensate the lack of heat with mechanical energy. This means you need to stir more vigorously and for a longer time compared to a hot process
since the ingredients (specially water) are used cold, the risk of contamination is much higher than in a hot process. Pay specific attention to disinfecting your tools, instruments and jars and working under clean conditions
This is a KISS emulsion and we are going to jazz it up in upcoming tutorials but I strictly recommend you start with a minimalist approach and a KISS emulsion (is skinimalist a new buzz word that I shall use here?)
I know by experience that our hydrosols have a low pH and that the preservative I am going to use reduces the pH. This is why I add 0,5% Arginin at the begining to the water phase to increase the pH and make it suitable for adding the preservative of my choice. If you are using distilled water or other hydrosols with a neutral pH or using other preservatives you may need less arginin or no arginin at all. Make your first batch as small as possible to figure this out.
Formulation
| | |
| --- | --- |
| Phase A | |
| Thyme hydrosol | to 100,0% |
| Natural chelator PA-3 | 0,1% |
| Skin prebiotic | 2,0% |
| L-Arginin | 0,5% |
| D-Panthenol | 1,0% |
| Phase B | |
| Sucrose stearate | 2,5% |
| Phase C | |
| Solagum AX | 0,3% |
| Amigum | 0,2% |
| Phase D | |
| Tocopherol | 0,3% |
| Hemp seed oil | 20,0% |
| Green mandarine oil | 1,0% |
| Phase E | |
| Versatile preservative TBG | 1,0% |
| Lactic acid | if necessary |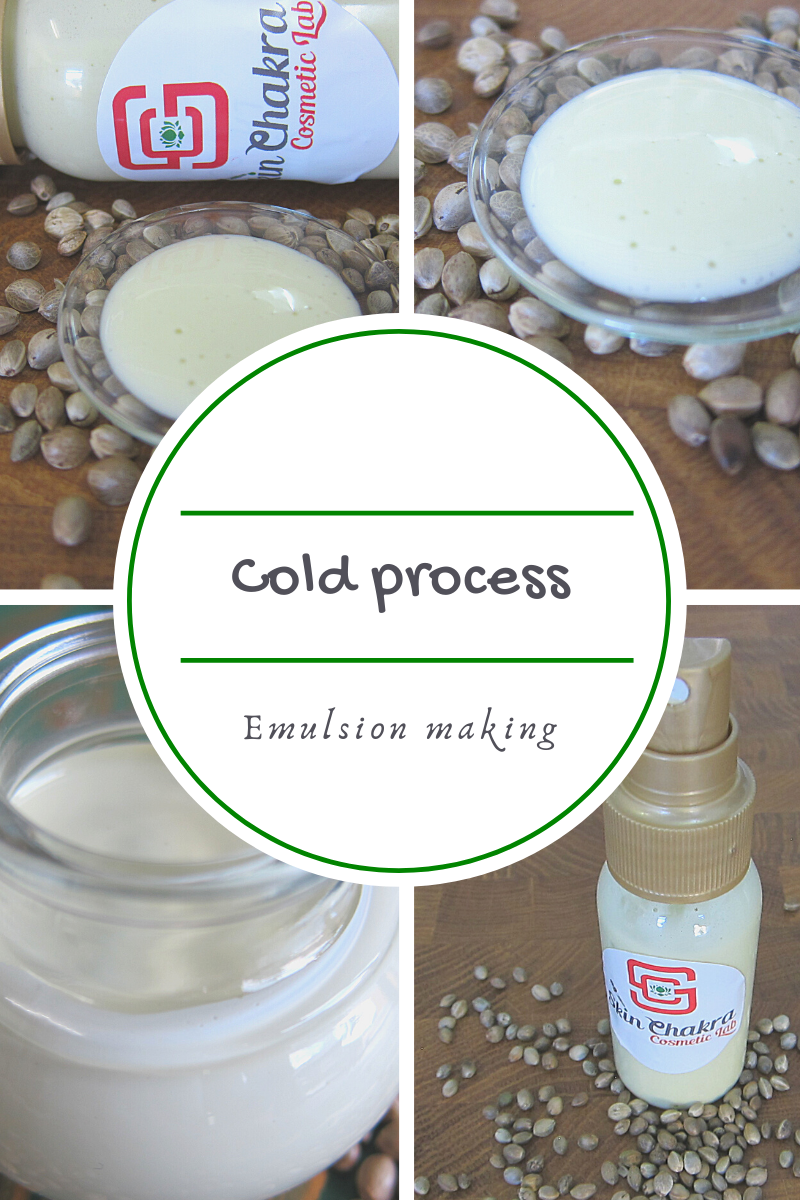 Procedure:
1- At room temperature blend all ingredients of phase A
2- Add sucrose stearate, blend shortly and let it stand for 30-60 minutes at room temperature. The emulsifier is not water soluble and does not dissolve. It only swells in the water phase
3- Heat the water (hydrosol)+sucrose stearate phase in a water bath between 35-45 oC.
4- Disoerse the gum and let it hydrate at 35-45 oC for 30-45 minutes
5- stop heating and stir the content till it the temperature reaches <30 oC. The blend is like an ugly gel but do not mind. It will become lovely
6- Add the oil phase to the water phase and emulsify for a few minutes. Continue stirring for at least one hour. The emulsion still looks like an ugly gel. Never mind
7- Prepare a 10% dilution and measure the pH before adding the preservative. In our case it was 7,03 and that is perfectly OK for this blend to add the preservative. If you are using the same preservative as we do here the pH must be between 7,0-8,0 before you add the preservative
8- Add the preservative. You realize immediately that the viscosity and texture changes to a nice and smooth sprayable emulsion
9- Prepare another 10% dilution. You aim a final pH between 5,2-5,5. In our case it was 5,42 and that is perfectly in range.
10- Take your micro kit and stability samples and fill the rest in a suitable bottle.
Watch the video here
Stay safe and creative
Comments
Display comments as (
Linear
| Threaded)
The author does not allow comments to this entry