Thursday, 19. April 2018
During the last few months I've read so many questions and frustration reports from one side and so many fear-mongering and unreasonable horror claims about preservatives containing benzyl alcohol (specially about a preservative blend called preservative eco) that I felt it necessary to dedicate a blog post to this ingredient.
Skincare formulation students and artisanal formulators often follow the product information they receive from the retailer or the manufacturer and are sometimes disappointed afterwards with the results. This is a very common case with preservatives when the information you receive from the retailer or manufacturer is a very general information and you'll need to fine tune it with tens (if not hundreds) of experiments.
What is written in the product information is based on legal and technical data. It means if in your product brochure for a preservative "XY", it is written: max. allowed dosage 1% for leave-on and 1,5% for rinse-off products, this is the maximum legal dosage that you can use that preservative in your products without having and legal issues. It doesn't mean however, that you SHALL (although you CAN) use the ingredient in ALL leave-on and rinse-off products to that max. dosage.
Selecting a preservative for a system, specially when you're working in "natural cosmetics" is a very time consuming and detailed task.
Read some of the previous blog posts I've written about choosing a natural preservative:
Students often ask: what is the best preservative you suggest?
And my answer is always: there is no all purpose BEST preservative. There is always a BEST preservative or preservative blend for a certain formulation in a certain container but this doesn't mean that you can generalise this blend to all of your other formulations.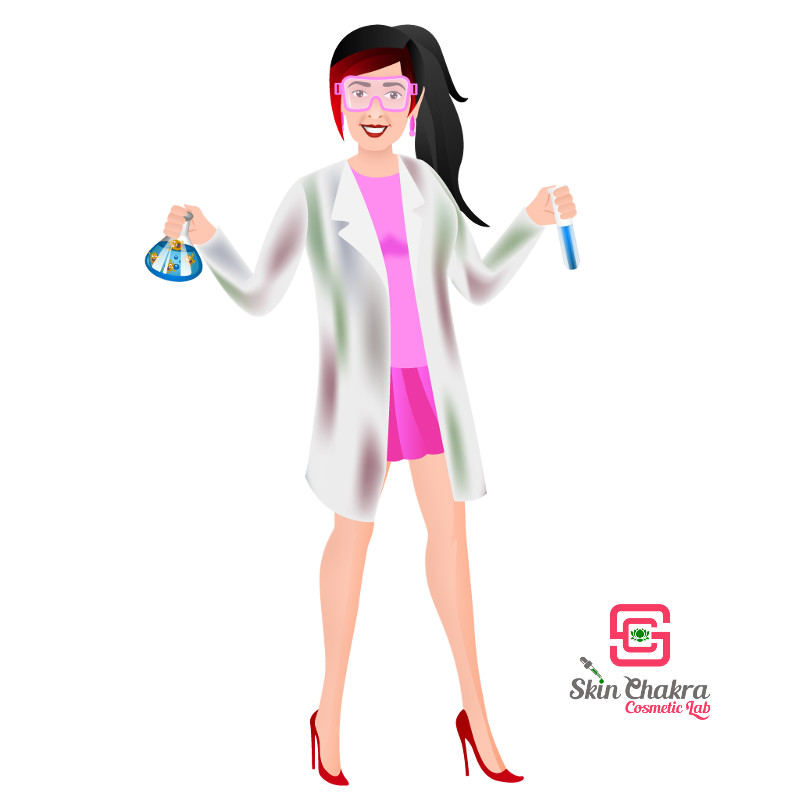 And keep this in mind:
no expert, no supplier and no preservative-guru can make a decision for you. They can certainly suggest some preservatives or preservative blends that will narrow-down your choice and spare you hundreds of challenge tests but at the end of the day, it is you who must make the decision (based on challenge tests and stability tests among many other factors)
Now back to benzyl alcohol
Benzyl alcohol is an aromatic alcohol with the scent of almond. It is "naturally" found in fruits and teas. It is a cosmetic ingredient, a preservative and a solvent with hundreds of cosmetic, food, pharmaceutical and industrial applications.
In cosmetic products it is either a preservative ingredient or a component of a fragrance or essential oil.
In Europe and almost everywhere around the world, it is an accepted preservative ingredient for leave-on and rinse-off products. In the EU, its application dosage as a preservative is limited to 1% (this is the benzyl alcohol from the preservative only and not considering the benzyl alcohol from fragrances and essential oils)
It is even accepted in "natural and organic" formulation although almost all the benzyl alcohol used in preservatives is synthetic (you can call it "natural identical" if you want).
As a preservative component, it is very effective against Gram+ bacteria, slightly effective against Gram- bacteria and yeast and non-effective against mold. Efficacy of benzyl alcohol is much less pH dependant compared to organic acids (it is effective up to a pH of 7)
Theoretically it is soluble in water up to 4% (which I doubt). It readily oxidizes to benzaldehyde with a much more potent almond scent.
Benzyl alcohol is one of the 26 fragrance allergenes found both in natural essential oils and in synthetic fragrances. In the EU (and many other regions who follow EU regulations) you need to declare it on your label if its concentration exceeds 0,001% in leave-on and 0,01% in rinse-off products.
According to Tisserand, even at 5% dosage it is non-sensitizing or sensitizing to a very low rate when tested on patients suffering under eczema or atopic dermatitis. It's safe dosage level is 5 mg/kg according to Tisserand.
What the supplier tells you
When you purchase a preservative blend that contains benzyl alcohol, your supplier very probably provides you with information about the efficacy spectrum, optimum pH range, recommendations and legal limits for the preservative blend in leave-on and rinse-off. Depending on other ingredients, the whole preservative might be lipophilic or hydrophilic and the supplier would certainly give you information about the solubility of the preservative in water, oil ann probably alcohol.
From a very technical/theoretical point of view, you can use most lipophilic preservatives in a water based product (such as toners or micellar waters) by using a solubilizer.
Read my previous blog post about working with natural solubilizers here:
So far so good
What the supplier doesn't tell you
All the information you receive from the supplier are legally, technically and theoretically correct (hopefully) but it doesn't mean yet you have to follow the advice up to the letter.
We have learned from years of experimenting with different preservatives that:
Although benzyl alcohol has a high safety and the scientific papers show a very low percentage of sensitization among patients with eczema or atopic dermatitis, we know that it can sensitize sensitive and damaged skin.
We do not recommend preservatives containg benzyl alcohol for children or for people with a compromised skin.
Although theoretically and technically you can use a preservative containing benzyl alcohol (such as our Euxyl K903) in water based products by applying a solubilizer, it would be quite sensitizing when you don't have any lipid phase in the formulation.
We do not recommend applying preservatives containing benzyl alcohol in formulations such as toners, micellar waters, body mists etc. (there is no lipid phase in the formulation)
Benzyl alcohol (and specially its oxidized product bezaldehyde) has a very overpowering scent that can suffocate all your yummy essential oils in a short time.
We recommend that you run extensive stability testings (focus on olfactory characteristics of the product use the final container in which the product is sold/used), add some fragrance stabilizers and earthy-woody essential oils to citrussy top notes. Avoid oxidation by using antioxidants and chelators (and if possible light-protected containers).
Benzyl alcohol and preservatives containing it are quite effective and talking about all these drawbacks or limitations shall not make you throw out the baby with bath water. Unless you're working on a water based formulation, baby products or products for people with extremely sensitive and compromised skin, you can still use it in your products and profit from its efficacy
We recommend, not to use the preservative up to the max. legal dosage recommended by the supplier. Blending preservatives in a synergistic blend so that you can reduce the dosage of each single preservative and have a more effective preservative blend than each individual preservative. Blending can as well reduce the overpowering effect of benzyl alcohol over the scent of your finished product.
One bottom point:
Due to legal or trade limitations, some preservatives with the same composition are traded under different trade names or vice versa, they use the same trade name in different parts of the world but have different compositions in them.
Whatever the trade name is, check for the INCI name of the ingredient before you purchase or use any preservative.
Blending preservatives could be quite overwhelming at the beginning and you need to know the ins and outs of each preservative but it could be extremely helpful.
Do not forget to test the efficacy of each system by mini and improvised and real challenge tests.
Enjoy your experiments and have fun
Comments
Display comments as (
Linear
| Threaded)
The author does not allow comments to this entry