Thursday, 14. June 2018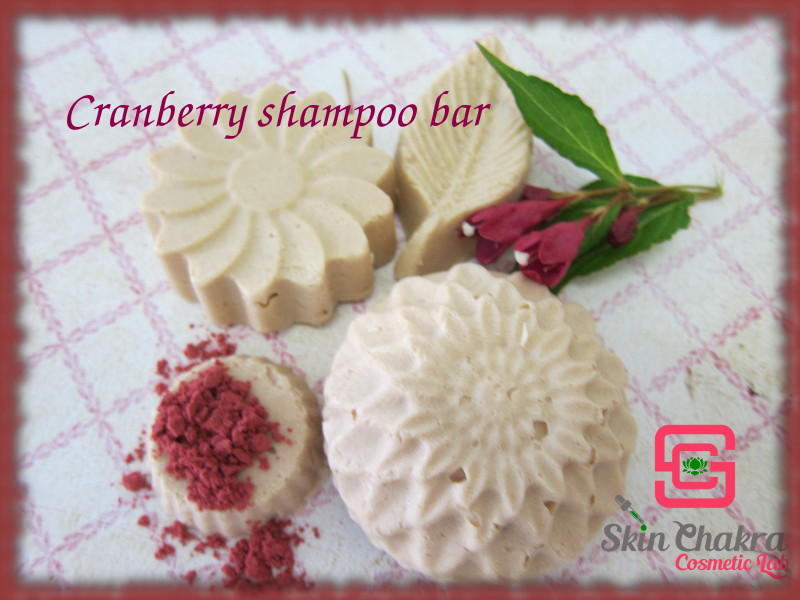 This is a tutorial that most of you have been waiting for for ages. If you've been following us on social media, you know that we've been experimenting with shampoo/shower bar and SCI for almost one year.
I have repeatedly mentioned that industrial scale shampoo/shower and syndet bars are preared by pressing and not by the method I'm sharing with you. This is an artisanal method and suitable for small scale and for DIY crafters. It needs a big portion of experience and lots of training (and disappointments) till you get the hack of it but once you've used these shampoo and shower bars, you will not use any other product over your hair, scalp and skin.
Before you proceed to the tutorial, I recommend that you go and read (and even make the products) the previous tutorials we've shared for SCI :
Formulation:
Phase A
Distilled water
to 100,0%
Glycerine
5,0%
Sodium cocoyl isethionate (SCI)
40,0%
Phase B
Myrica fruit wax
7,0%
Rice bran wax
3,0%
Pracaxy oil
1,0%
Babassu oil
2,0%
Phase C
Natural tocopherols
0,5%
Rosemary CO2 extract
0,1%
Antimicrobial plant extract
0,1%
Fenugreek CO2 extract
1,0%
Phase D
Proteol APL EF
10,0%
Coco glucoside
2,0%
Cocoglucoside/glyceryl oleate
1,0%
Sucrose cocoate
2,0%
Sodium lactate
2,0%
Cranberry powder
2,5%
Lactic acid

(80%)
1,0%
Grapefruit essential oil
1,0%
Litsea cubeba essential oil
0,5%
Mandarin essential oil
0,5%
1- As we've made this product, the babassu oil was rock-hard and the pracaxy oil was semi-solid in our lab. If you prepare this formulation in summer or are basically having warm climate conditions and your babassu oil and pracaxy oil are liquid, you can add it them the end of the heating phase and when your waxes are melted.
2- I haven't added any preservative to this formulation. We've made small bars and even those bars that are left in the shower for weeks are free from contamination. If you're having high-humidity climate or add additives such as herbs, clays, honey or other ingredients that promote a contamination, you shall test the microbial stability of your product and may need to add a preservative (challenge and efficacy tests are needed)
Procedure:
1- Weight all phases in separate beakers. You can easily blend phase D with a magnetic stirrer at room temperature. It is not necessary but it makes your life much easier.
SCI does not dissolve in water, you need to heat it at high temperature to make it swell in water (you'll need heat-proof gloves)
This step takes a long time. Have patience
Heat phase A in a water bath at 90 oC. Blend the contents during heating. You may need a broad spatula or a hand mini-whisk for this step.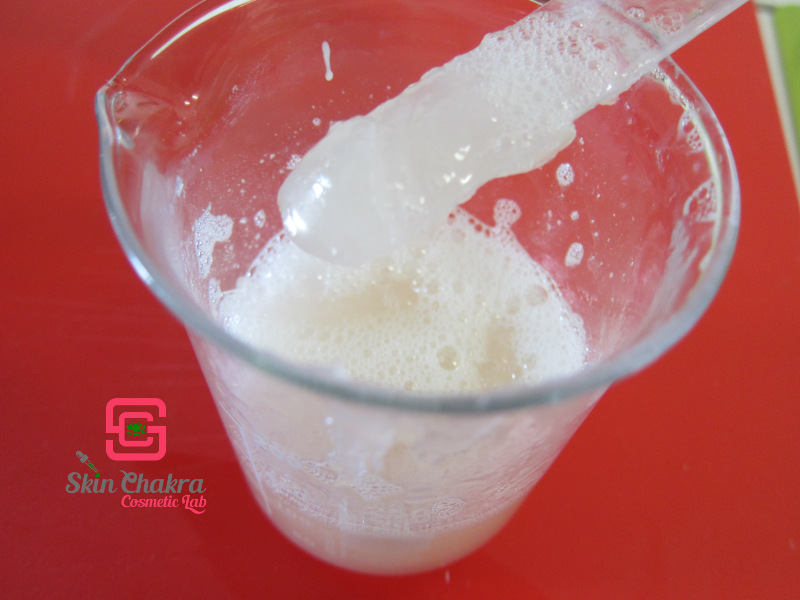 At the end you'll have something like this. The SCI has swelled in water. You can not identify individual noodles anymore but you may still have some clumps.
2- Heat your wax phase in another bath at 70-75 oC.
3- When both phase A and B are ready (your beakers are still in the water bath) slowly add phase B to phase A and blend gently (you want to avoid excessive foam). Keep the beaker in the bath but stop heating
4- Now add phase C. Keep the beaker still in the water bath
5- Add phase D and blend. The blend might clump at first but don't worry, continue stirring till you reach a pourable consistency. If you act fast, you can prepare a 10% dilution of the liquid and measure the pH. Here you have a chance to adjust the pH if you want.
In our case the pH was 5,24 which is quite OK.
6- Now pour the blend into your mould cavities. You can use all the moulds you use for M&P soap.
7- The top of the mould (which is the bottom of the shampoo bar) might have some air bubbles. Tap your mould on the counter to bring all bubbles to the surface.
8- Put the mould in the fridge (we let it rest overnight)
9- Remove your bars from the mould and hopefully they are not quite disappointing (they usually are not)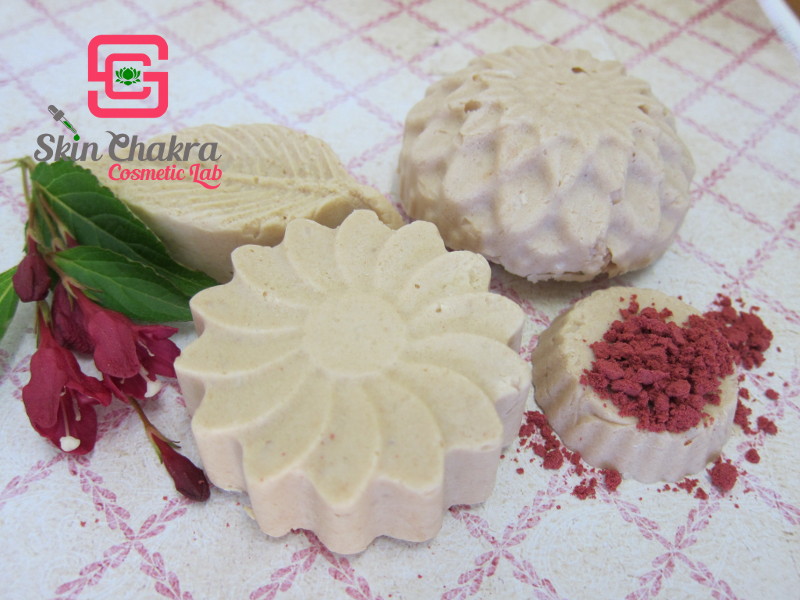 10- Cut a small piece of the bar and prepare a 10% dilution in distilled water and measure the pH.
Note the pH for your next batch. In ideal case, it should be between 5-5,5. If it is too acidic use less lactic acid for your next batch. If it is higher than 5,5 use slightly more lactic acid for your next batch.
Enjoy the lush foam and the luxurious skin and hair feel of the shampoo bar. Prepare a few batches with the same formulation before you start adding more additives to the formulation.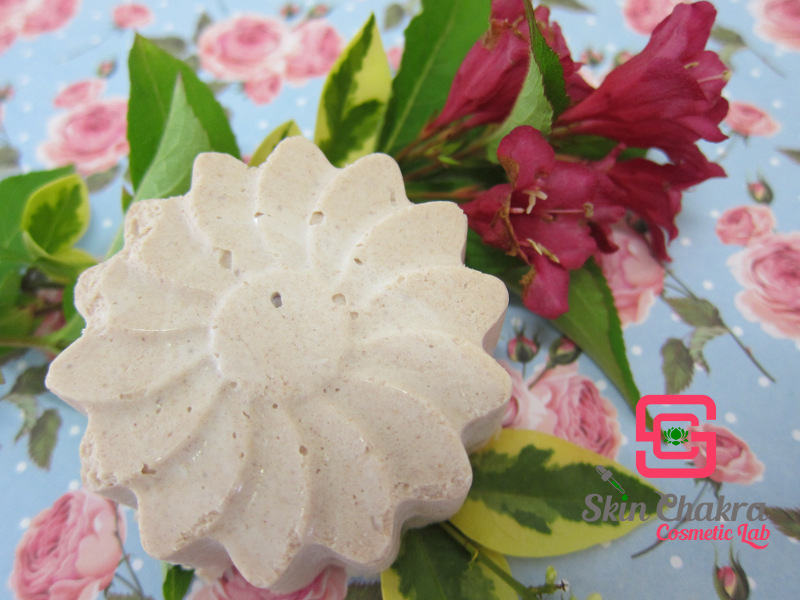 I really hope to see some of your creations before we publish our next tutorial about shower/shampoo bar.
BeHappy and have fun
Comments
Display comments as (
Linear
| Threaded)
The author does not allow comments to this entry