Donnerstag, 10. Juni 2021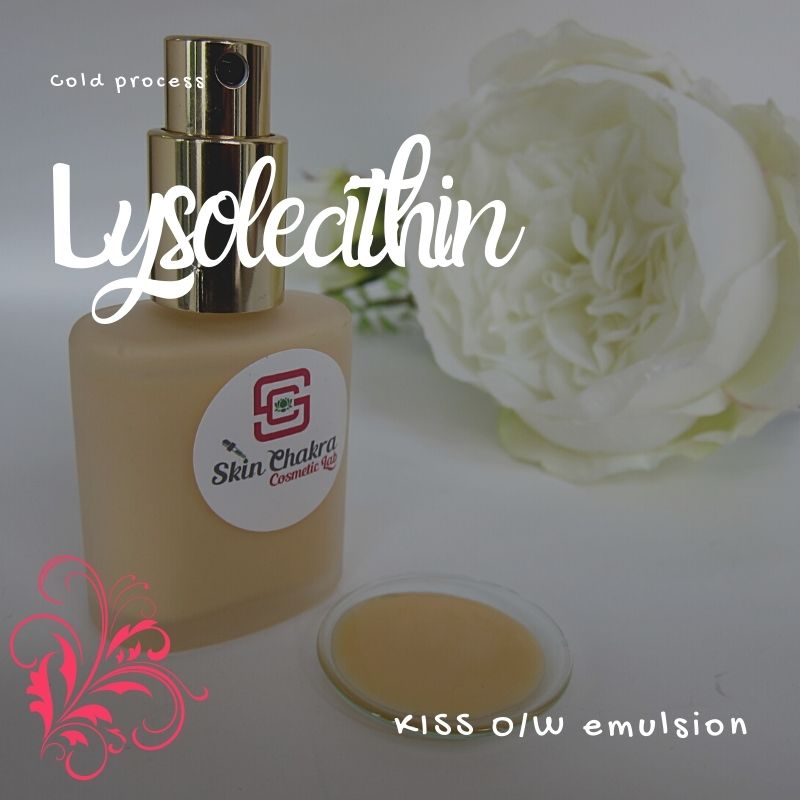 As you perhaps already know "lecithin" is one of the most natural cosmetic ingredients (well actually lecithin is not a single ingredient but is a generic name for a group of complex ingredients). Phospholipids are a part of our cell membrane and barrier and lecithin, apart from emolliency and barrier repair has the ability to promote the transport of active ingredients to the lower layers of the skin.
Working with lecithin as it is however, could be quite tiresome. On its own it makes W/O emulsions but it works only hot process and usually the color of the emulsions are highly affected by the color and origin of the lecithin and is not always very appealing. Lecithin can by made more hydrophilic by hydrolysis and that creates a range of appealing ingredients with abroad spectrum of properties one of them is an easy to work O/W emulsifier.
When you are working with lysolecithin (or before you start working with it) make sure that you are getting the pure lysolecithin which is an extract or a hydrolysis product of lecithin. There are carriers present such as water or glycerin but that is OK. Some suppliers however, blend lysolecithin with ingredients that makes the final product inattractive when you want to create a "natural" product and avoid certain synthetic ingredients. I stumbled upon such as ingredient a few years ago. It was a popular German retailer who sold a lysolecithin as an emulsifier for bath and shower oils and the product worked actually quite well. Like many other retailers, they didn't provide any documentation for the product and sometimes even not the complete INCI name on the label. Only by chance I have realized that what they sold as lysolecithin was indeed a blend of lecithin and polysorbate-80 which as you certainly know is a PEG-derivative. Only after my 5th or 6th mail they finally admitted that the product was indeed consited of polysorbate but they even didn't bother themselves after our communication to change the label of their products or update the information on their website.
Anyway, cold process emulsifiers are quite attractive in "natural" cosmetics because you can use all of those lovely heat sensitive plant oils, extracts and other functional and active material from the beginning and don't need to post-add them with the risk of destabilizing the emulsion. The downside of cold process is that you need to compensate for the lack of thermal energy with mechanical energy and this means a more vigorous and longer blending. As a general rule, you can use every cold process emulsifier in a hot process as well.
In the past, we have shared several tutorials for cold process O/W emulsions with sucrose stearate and you can have a look at them if you like:
Now let's jump to the formulation which we kept KISS
We are using a hydrosol instead of water and since are hydrosols are preserved and have a low pH, we slightly increase the pH of the water phase right at the beginning because adding the arginin (which we use to increase the pH) at the beginning to the water phase is much more easier than adding it at the end when the emulsion is made.
Ingredients:
| | |
| --- | --- |
| Phase A | |
| Neroli hydrosol | to 100,0% |
| Natural chelator PA-3 | 0,1% |
| NaPCA | 2,0% |
| L-Arginin | 0,2% |
| Phase B | |
| Solagum AX | 0,5% |
| Phase C | |
| Lysolecithin | 3,5% |
| Phase D | |
| Sacha-inchi oil | 20,0% |
| Paprika oil | 2,0% |
| Natural tocopherols | 0,3% |
| Grapefruit oil | 1,0% |
| Phase E | |
| Preservative 1388 eco | 2,5% |
| Versatile preservative BL | 0,5% |
| Lactic acid | To reduce the pH |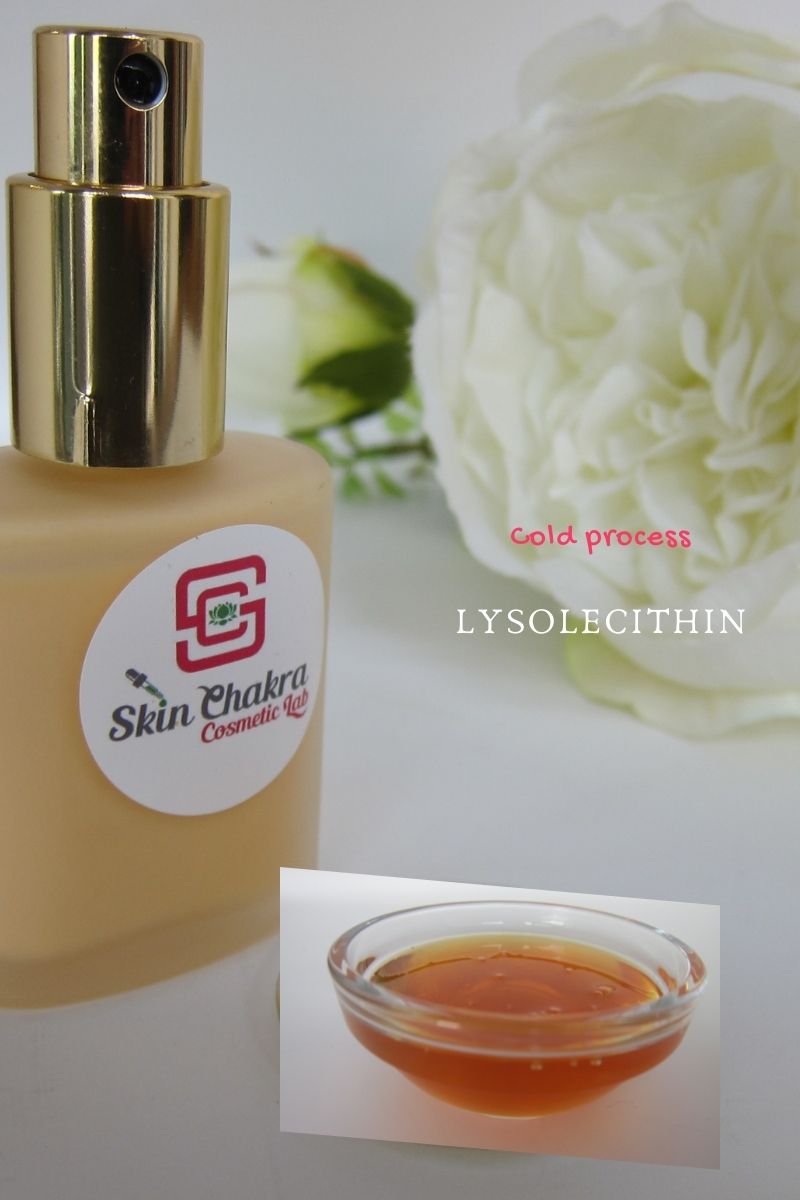 Procedure:
1- Blend phase A in a heat proof beaker
2- Disperse and hydrate the gum @RT
3- Add the lysolecithin and blend for 20-30 minutes
4- Blend phase D in another beaker
5- Homogenize phase D in the water phase (which contains the emulsifier)
6- Stir for about 30 minutes
7- Make a 10% dilution and measure the pH. In our case it was 5,31 and we could add the preservative
8- Add the preservative blend. Make another 10% dilution and remeaasure the pH. This preservative blend slightly increases the pH. It was 5,79 after adding the preservative
9- If necessary add lactic or citric acid to reduce the pH between 5,2-5,5
10- Take your stability and micro kit samples and fill the rest in a suitable container. The viscosity is quite suitable for a sparayable emulsion
Watch the video here
Stay safe and creative
Comments
Display comments as (
Linear
| Threaded)
The author does not allow comments to this entry