Friday, 27. January 2017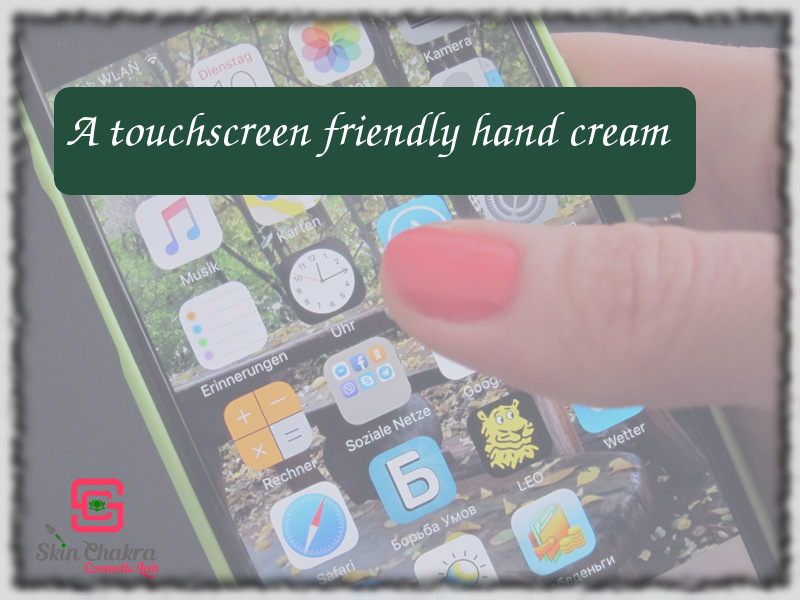 Do you sometimes feel the urge of creaming your hands but you don't do it because you're in the middle of something and don't want to leave fatty finger prints on paper, your phone or the keyboard?
There are hundreds of ways to pamper your hands during night with balms and butters and W/O emulsions but during the working hours it is somehow unpractical to use these products.
Well, this light and non-greasy hand cream takes care of hands during the day without leaving any fatty finger prints.
This is an O/W emulsion made by hot-cold-cold process. The emulsifier is my absolute favourite : Plantasens HE20 that works for a broad range of oil (and even no-oil emulsions) and allows you to process it in a hot-hot or hot-cold-cold process.
This process has the advantage that you don't need to heat all of your ingredients. This is extremely important and useful in natural cosmetics where you basically work with heat sensitive plant oils, hydrosols, extracts etc.
We've published several posts in the past regarding how to work with Plantasens HE20 and you can have a look at them before you proceed here: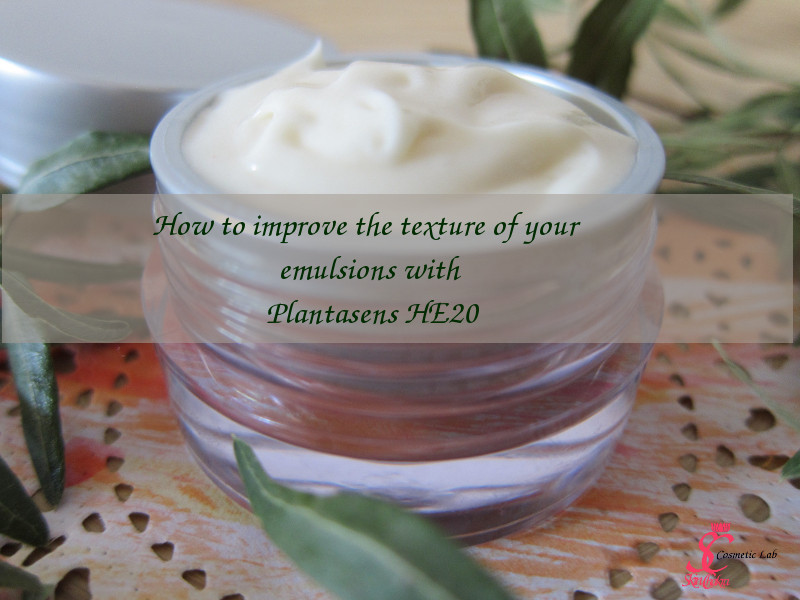 How to improve the texture of your emulsions
Now that you became familiar with Plantasens HE20 let's go to our formulation and procesure for a touchscreen friendly hand cream.
Why this cream is different?
Although there is 20% oil phase in the formulation, the cream has a light and dry (non-greasy) skin feel. This is because we've replaced 10% of the oil phase with Lexfeel natural which is a plant derived, natural and Ecocert certified substitute for silicone oils. This ingredient provides the skin with a silky feel without any greasiness and absorbs immediately into skin.
Besides Lexfeel natural we're using organic poppy seed oil that although very nourishing, has a light and non-greasy skin feel.
Formulation:
Procedure:
1- In a small beaker heat Plantasens HE20 and water in a water bath @ 65-70 oC. Plantasens HE20 melts and swells in water.

This is how your water phase looks after plantasens is heated in water. Stir during heating with a spatula. When all plantasens flakes are disappeared stop heating and blend a few bursts with your blendia.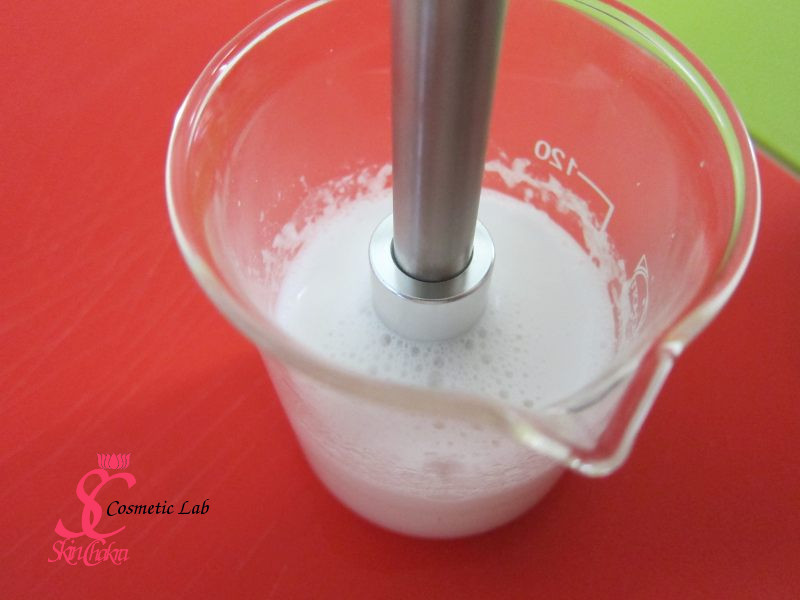 This should be your water phase after blending.
2- Blend the oil phase (phase B) @ room temperature and slowly add this phase to the water/plantasens phase while stirring the water phase.
3- Blend the ingredients of phase C and slowly add this to the previous phase (A+B) while stirring
4- Blend gum and glycerine in a slurry and add this to the emulsion. Give a few bursts with blendia or any other suitable homogenizer you are using.
5- The emulsion should already be around 40 oC. Add the preservative ( Euxyl K903 ). It reduces the pH and you need to add a few drops of Sodium hydroxide or any other base to increase the pH between 5-5.5.
6- Add the essential oil. Take your microkit and stability samples and fill the rest in a suitable jar.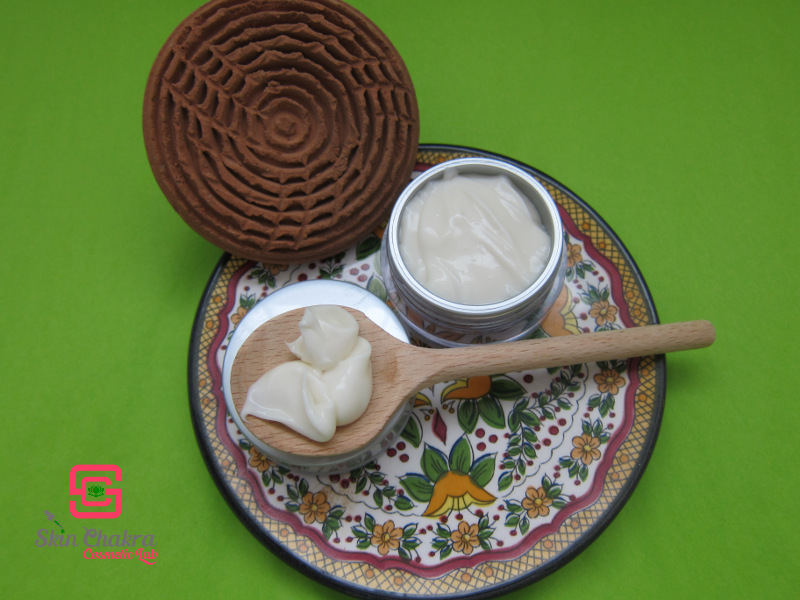 Pamper your hands during the day without any risk of leaving oily finger prints.
If you're inspired by this tutorial feel free to send us your photos and comment either per mail or to our Facebook page. If you post any photos on Instagram, don't forget to tag @SkinChakra.
BeHappy and have fun
Comments
Display comments as (
Linear
| Threaded)
The author does not allow comments to this entry