Sonntag, 24. September 2017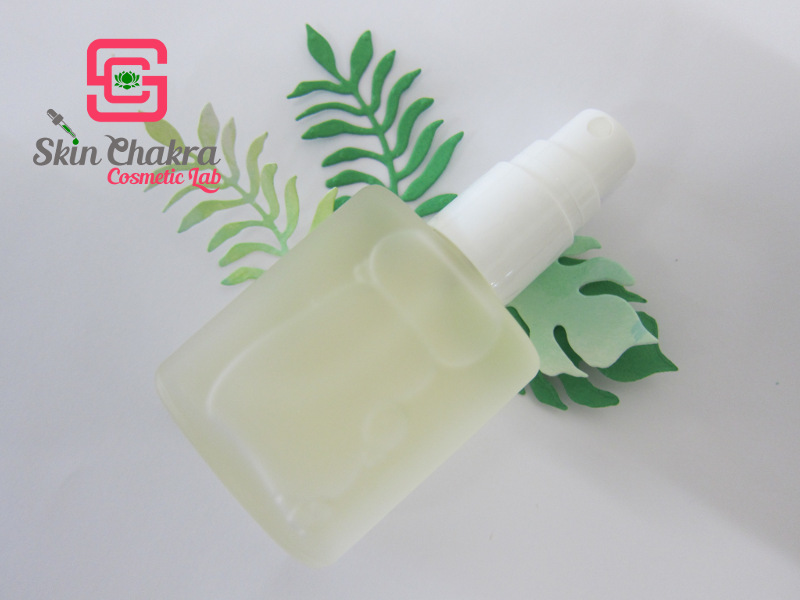 We have been using and selling Symbiosolx XC which is a naturally derived and PEG-free solubilizer since the very early days of SkinChakra. As it came to the market, it was the only "natural" solubilizere available on the market and was a substitute for the widely used polysorbate-20 and PEG-40 hydrogenated castor oil which are being used as solubilizers since decades in food, cosmetics and pharmaceuticals.
Only last year we added its brother to our shop, Symbiosolv clear which is another "natural" solubilizer but is gluten free and has a much more subtle color and scent. These two ingredients were among our best sellers and we shipped them to about 45 countries in the world in the short time we introduced them to the "natural skincare" formulators community.
During all these years, we stumbled upon other ingredients that were claimed to be natural solubilizers and tested many of them.
Read our previous blog post: "Natural Solubilisers" in Comparison"
In which we've compared Symbiosolv XC with two other solubilizers.
Anyway, Symbiosolx XC and Symbiosolv clear remained our favourites and the favourites of many other formulators who were pleases with their performance, application dosage and skin feel.
As you know, all good things come to an end and this was the case with these two ingredients. Because of some regulatory affairs, the supplier is discontinuing the production of these ingredients in May 2018.
It doesn't have anything to do with their safety and it doesn't even mean you can not use your stock if you still have some. It only means that the supplier can not manufacture any of these ingredients from May 2018. They are still authorized to sell their stock (what was produced before May 2018) and the manufacturers of cosmetic products are still allowed to use them in their products even after May 2018.
Well, anyway to replace these ingredients with another "natural" solubilizer, the supplier (Dr. Straetmans which is BTW swallowd by Evonik) has introduced Symbiosolv clear plus to the market just a couple of months agoand we were among the first testers who received a sample of this ingredient before it was officially on the market.
Let's have a look at it:
Symbiosolv clear plus: INCI: Caprylyl/Capryl Glucoside; Aqua; Sodium Cocoyl Glutamate; Glyceryl Caprylate;
Citric Acid; Polyglyceryl-6 Oleate; Sodium Surfactin
Well, the INCI name is quite long and bringing it on the label would be a great challenge.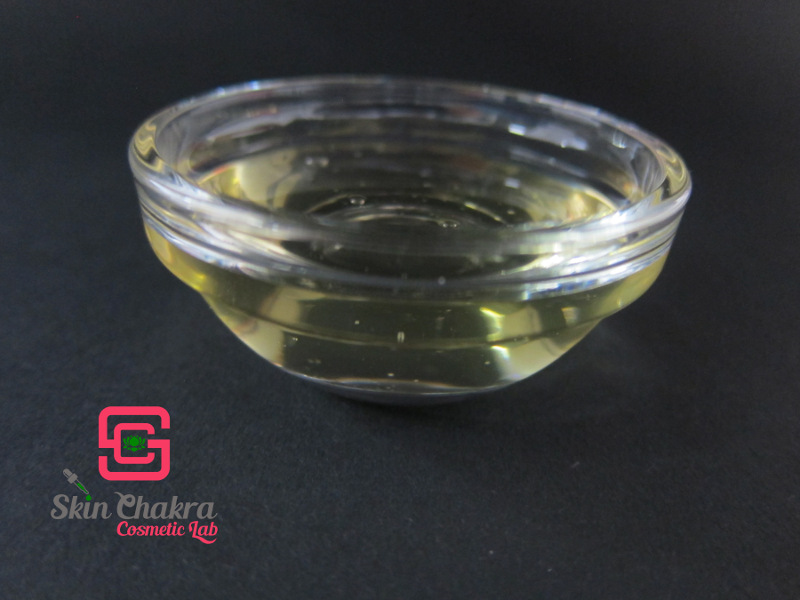 It has a subtle amber colour which does not affect the finished product and a very faint scent that doesn not interact with the final product or mask the essential oils.
What I like about this new solubilizer is its low viscosity. If you have worked with Symbiosolv XC and Symbiosolv clear, you're already familiar with their honey-like viscosity which is a great headache when you're working in small scale. Symbiosolv clear plus on the other hand has a viscosity similar to 85% glycerine and is quite easy to dose both in small and large scale.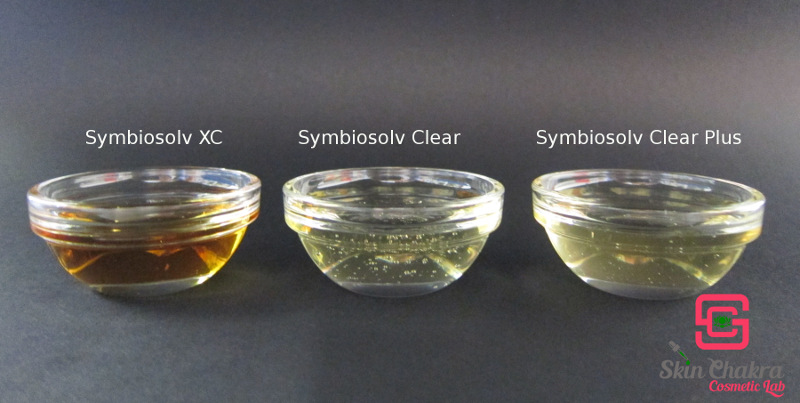 another aspect that I like about this ingredient is its skin feel and its "lack of tackiness" over skin compared to other solubilizers. Just like any other solubilizers, its application dosage varies from essential oil to essential oil. In some cases you need even less solubilizer compared to Symbiosolv XC and clear and in some cases you need slightly more. The supplier however, doesn't recommend a dosage over 5% (and they have a good reason for that).
We usually do not use any alcohol in our products but if you happen to use alcohol in your products be aware that this solubilizer has an alcohol tolerance of 10%.
What I don't like about this solubilizer (and I knew if from the INCI name and even before I had my hands on it) is the higher volumes of foam compared to Symbiosolv XC and Symbiosolv clear.
You probably already know that all solubilizers are surfactants and foam more or less. This is a common drawback of all solubilizers. When you apply a solubilizer in a product like a cleansing foam, it wouldn't be noticed at all or at least it wouldn't be a drawback but in a facial toner or in a body mist foaming could be quite unpleasant. This is why we always recommend to follow the golden rule when working with solubilizer :
As much as needed
As little as possible
You don't want to overdose your solubilizer because you want to avoid excessive and unnecessary foaming.
Read our previous blog post about how to work with a natural solubilizer and find the min. required dosage of the solubilizer: How to work with a natural solubilizer
Anyway, we tested a lot to find out a way to reduce the foaming in a product such as a body splash or a facial toner and we found a pretty straightforward way.
"natural" and plant derive glycols are available since about a decade. They are much more expensive than conventional and petroleum based glycols but they are sometimes a blessing to the natural formulator.
Read our previous blog post: Can we use glycols in natural cosmetics?
Glycols are moisturizers, solvents and preservative boosters. For those of you who don't like glycerine, they are a substitute for glycerine (but have a much higher price) Conventional butylene or propylene glycol are still used as a solvent in many mainstream plant extracts. Because of their good solubilizing effect, they can destabilized the microorganisms and hence boost the preservative efficacy. Another advantage of glycols is their imroving the stability of the product at low temperatures (remember glycols are the very same ingredients used in the antifreeze you use in your car).
Glycols are not capable of completely replacing the solubilizer (that would be fantastic) but they can reduce the dosage (and hence foaming) of the solubilizer. Since they are completely safe and free from any sensitizing effect (we're talking about natural glycols), have no inherent colour or scent and improve the stability of the product, impart some moisturizing properties and enhance the preservative efficacy, you actually hit several goals by applying glycols in your formulation.
Anyway, to make the long story short, let's go to out tutorial which is an uplifting and moisturizing toner in which we blended our plant based pentylene glycol with Symbiosolv clear plus in a synergetic blend.
Formulation:
| | |
| --- | --- |
| Phase A | |
| Organic neroli hydrosol | to 100,0% |
| Organic yarrow hydrosol | 25,0% |
| Vegeluron | 3,0% |
| Sodium lactate | 2,0% |
| Sodium PCA | 1,0% |
| Panthenol | 1,0% |
| Ronacare Renoumer | 1,0% |
| Natural betaine | 0,5% |
| Caffeine powder | 0,5% |
| Aloe leaf extract powder | 0,5% |
| Dermofeel PA-3 | 0,1% |
| Phase B | |
| Plant based pentylene glyco | 4,0% |
| Symbiosolv clear plus | 2,0% |
| Organic bergamot oil (this is a FCF oil and non-phototoxic) | 0,35% |
| Organic patchouli oil | 0,1% |
| Organic frankincense oil | 0,05% |
| Phase C | |
| Dermosoft 1388 eco | 2,5% |
| Versatil BL | 0,5% |
Procedure:
1- Blend all ingredients of phase A in a beaker. Aloe, caffeine and betaine are powders and need a little bit of time to dissolve. A magnetic stirrer would be perfect for this purpose but you can proceed as well without any.
2- Blend phase B in a small beaker.
3-Slowly and in small protions add phase B to phase A. If you are swapping the essential oils with other oils or are using another solubilizer you may need to test the optimum concentration of the solubilizer for your formulation before you jump into making a 1 kg batch.
4- Measure the pH before adding the preservative. We usually prepare a 10% solution in distilled water but since this is a very diluted and low viscosity product you can measure the pH directly.
In our case the pH was 5,1 and it was OK to add the preservative.
Read our previous post: How to adjust the pH of your cosmetic products
5- Add the preservative and re-measure the pH. In our case, it was 5,3 and that was perfectly in range. You may need to add an acid or a base to bring the pH in range for your preservative system.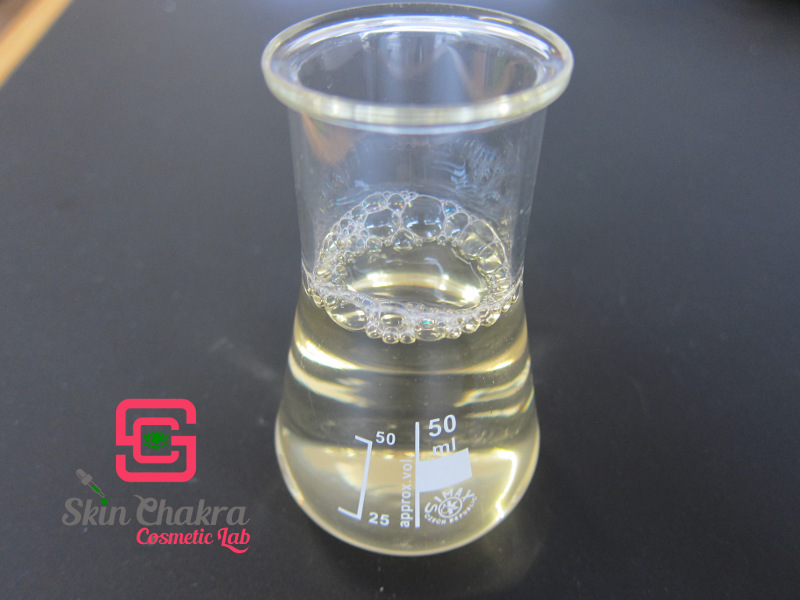 Look at the lovely appearance of the toner. It doesn't foam at all and it leaves no sticky feel over the skin.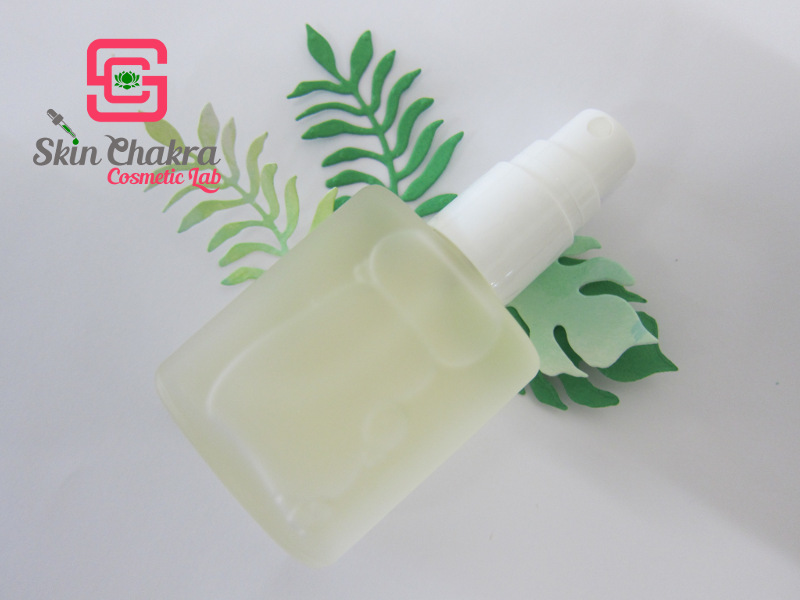 It's your turn to start working with this solubilizer. You may have tons of questions at the beginning and we are ready to help you with your formulations. Just send us your questions and we'll be at your disposal.
BeHappy and have fun
Comments
Display comments as (
Linear
| Threaded)
The author does not allow comments to this entry