Thursday, 20. May 2021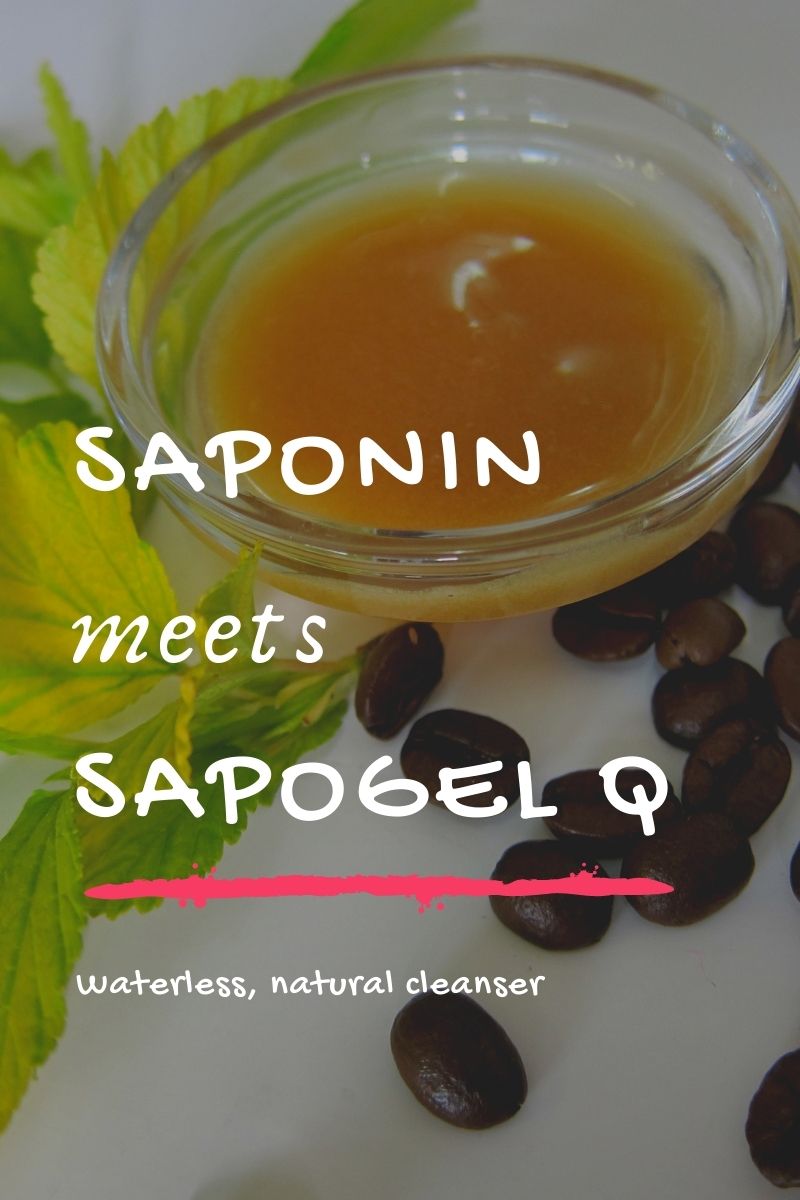 In the world of waterless and "free-from" products, this hybrid product is one of our most amazing creations.
We have shared several tutorials with Sapogel Q with you during the last 2 years and as a reward, some of you have shared you most amazing creations on the social media with us.
In this year, we added saponin powder to our product portfolio. This is the most possible "natural" surfactant and is actually an upcycled product from tea seeds. We have used saponin powder in the following tutorials:
Since both of these ingredients are quite amazing, we tried to match them in a hybrid product to boost the cleansing effect, make the rinsing easier and enhance the after-feel.
Saponin is a water soluble powder but we are using it in an oil-to-milk or gel-to-milk formulation. The complete formulation is waterless and hence doesn't need any preservative if it is packed in a suitable container. This is not only amazing for the cosnumer who is looking for preservative-free, sensitizer-free, skin-friendly and environmental friendly products, it is quite easy for the formulator and specially for artisanal manufacturers because they don't need complicated stirring and filling machines, they don't need to go through the hassle of pH adjustment and once the formulation is established and has passed all of the required tests they don't need a microbial test for each batch. How amazing is that?
You can blend the saponin powder with the glycerin/sapogel phase or can add it at the end to the product. We have tested both ways and the results are both stable but not quite identical. We all prefered the products in which we have added saponin at the end. You can test both ways and see which one you like more or which one is easier for you to make in your lab.
The most important "ingredient" for this formulation is as always "patience". This isn't a foam cleanser that you can dump everything in the beaker and have it blend on a magnetic stirrer for itself. This is a time consuming procedure and you need to add the oil phase very slowly to the sapogel phase.
Now let's jump to the formulation that we kept really simple. You can add all those lovely heat-sensitive ingredients here because this is a cold process. We kept the formulation simple because it is a rinse-off product. You can tweak it to a cleansing mask and add some active ingredients to the formulation and let the mask stay on the skin for 10-15 minutes (coming soon). The finished product looks like a shower gel except the fact that it doesn't contain any water and that it doesn't foam like a shower gel. It slightly foams by adding water and turns to a milky product that s easily rinsed-off leaving the skin with a silky, non-drying after-feel. I even wash my short hair with this product several times per week and I quite like the results.
As you may already know, the viscosity of the product is adjustable by varying the polarity of the oils and the concentration of sapogel. We wanted this product not really runny like an oil but low viscosity enough for using from a bottle instead of a jar. You can play around the viscosity depending on the oils you use in the formulation. As always, keep your first formulations quite simple.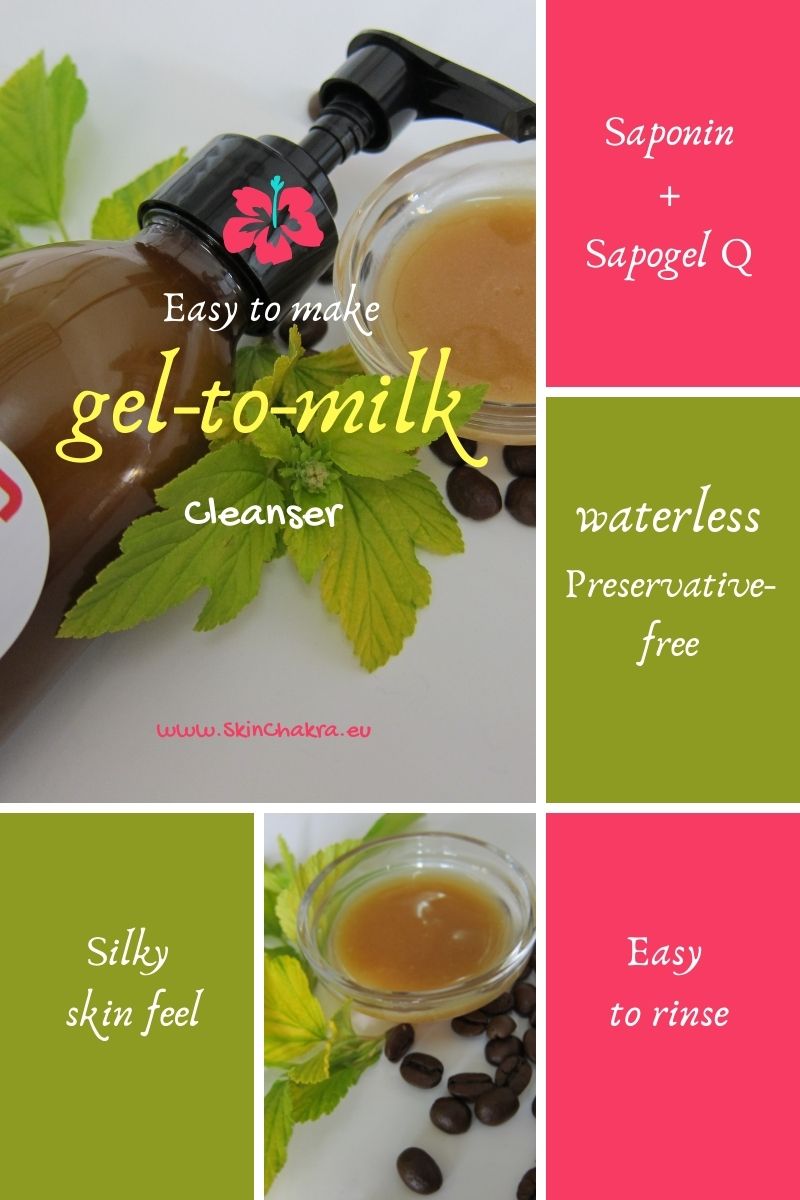 Formulation:
| | |
| --- | --- |
| Phase A | |
| Sapogel Q | 30,0% |
| Glycerine | 5,0% |
| Phase B | |
| Apricot oil | 47,6% |
| Camelina oil | 10,0% |
| Olive squalane | 3,0% |
| Tocopherol | 0,3% |
| a-bisabolol | 0,1% |
| Coffee CO2 extract | 0,5% |
| Litsea cubeba oil | 0,5% |
| Phase C | |
| Saponin powder | 3,0% |
Procedure:
1- Blend phase A and B in separate beakers
2- Slowly and gradually add phase B to A with complete blending before adding the next portion. This is very important. If you blend the two phases rapidly, it will break into two or more phases and you have no chance to save the product
3- When all of phase B is added to phase A add the saponin powder slowly and little by little.
4- Take your stability samples (and microkit if you want) samples and fill the rest in a suitable container.
Watch the video here.
Stay safe and creative
Comments
Display comments as (
Linear
| Threaded)
The author does not allow comments to this entry